Quick Dish LA: IN-UNIT LAUNDRY Laughs TONIGHT 1.17 at Lyric Hyperion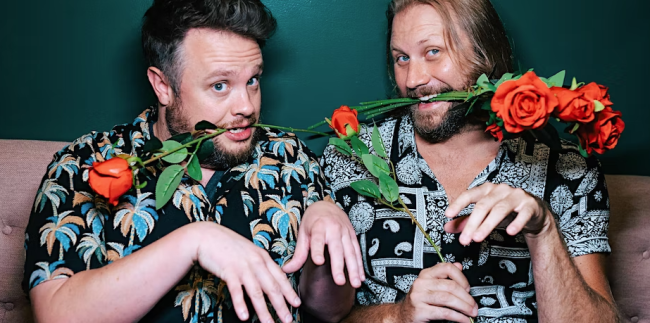 It's so cold out in LA right now, if you leave out leftovers, they won't even spoil! It's a meta-universe of frozen! Lucky for you Tuesdays means warming up with some IN-UNIT LAUNDRY laughs at Lyric Hyperion. Join besties MK Paulsen and Simon Gibson as they host LA's preeminent weekly stand-up show featuring your favorite local comedians and those just passing through. TONIGHT'S special guests include:
James Adomian
Kevin Camia
Colton Dowling
Andrew Johnston
Luke Schwartz
Madison Shepard
Steph Tolev
Nothing can spoil this weekday of hilarity (other than frostbite). Enjoy!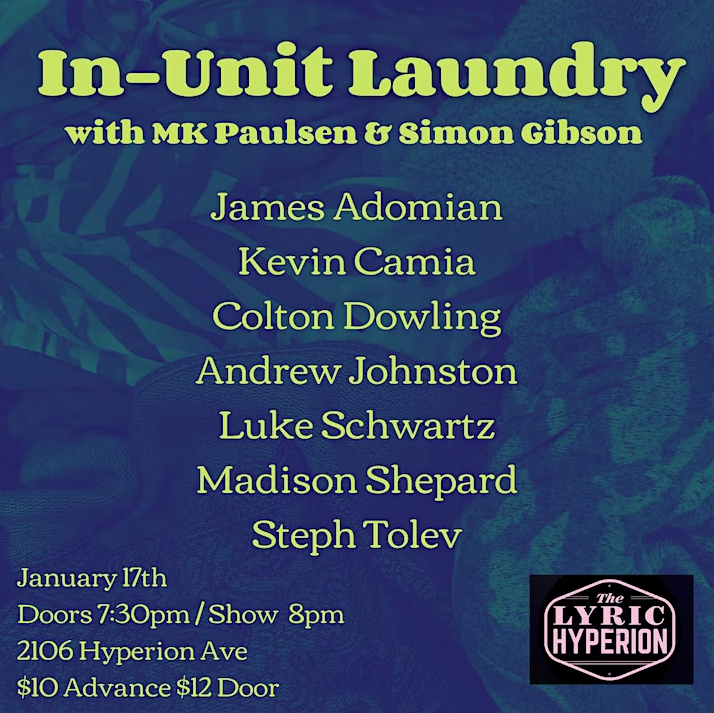 Mentions: Doors 7:30 pm, Show 8pm PT. Tickets $10 advance / $12 at the door. No item min. Location: Lyric Hyperion Theater & Café | 2106 Hyperion Avenue, Los Angeles, CA 90027. Newly renovated on the corner of Hyperion Ave & Lyric Ave. Follow the show. Feed the beast.