Quick Dish LA: HEATWAVE K-Town Comedy Tomorrow at LAces Bar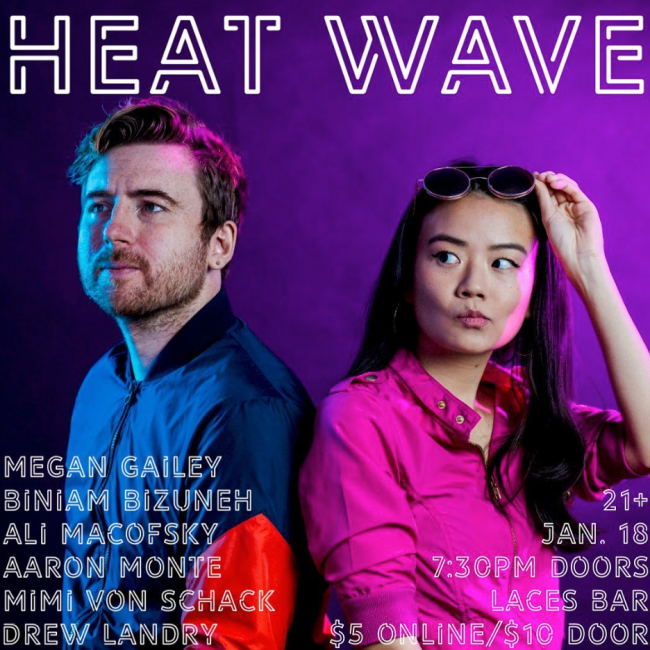 What if Termite from The Boys exchanged places with Ant Man in the new Quantumania? Boy ,would that be a twist! Yikes! Before you run out to see the new Marvel flick, why not experience some hilarious comedy. Jon hosts Nick Skardarasy and Sierra Katow as they welcome comics from Hulu, HBO Max, Comedy Central and Netflix. Head on over to LAces bar in Koreatown TOMORROW, January 18th, to enjoy the laugh generating talents of:
Megan Gailey
Biniam Bizuneh
Ali Macofsky
Aaron Monte
Mimi Von Schack
Drew Landry
Yes, these are the super heroes you REALLY need. Have at it!
Mentions: Show 7:30pm Tickets HERE. Food and drinks available at the bar. 21+. Location: LAces Bar | 125 North Western Avenue ##108, Los Angeles, CA 90004. Follow the show produced by Olivia Ghersen. Feed the beast.