Quick Dish LA: FREE BETTER HALF COMEDY Stand-Up TONIGHT at Bar Bandini with Guest Host M.K. Paulsen
Remember those days when everyone was huddled inside baking bread? Well, those days are over! Time to get outside and breath that precious post-rain fresh air. Start a new trend by attending a comedy show in Echo Park! Luckily, BETTER HALF COMEDY happens TONIGHT on the back patio of Bar Bandini. You are welcome to come and enjoy the showcase featuring comics from Comedy Central, Netflix, HBO, and everything in between! Tonight's lineup includes:
BETH STELLING
(HBO, Netflix)
MICHELLE BILOON
(Late Late Show, Chelsey Lately)
SOPHIE BUDDLE
(Corden, Juno Awards)
CHIKE ROBINSON
(Fox Soul)
ZACH PUGH
(SiriusXM, Funny or Die)
SHANNON COFFEY
(Besitos)
A set by Jared Logan and guest host M.K. Paulsen!
Don't miss a new experience!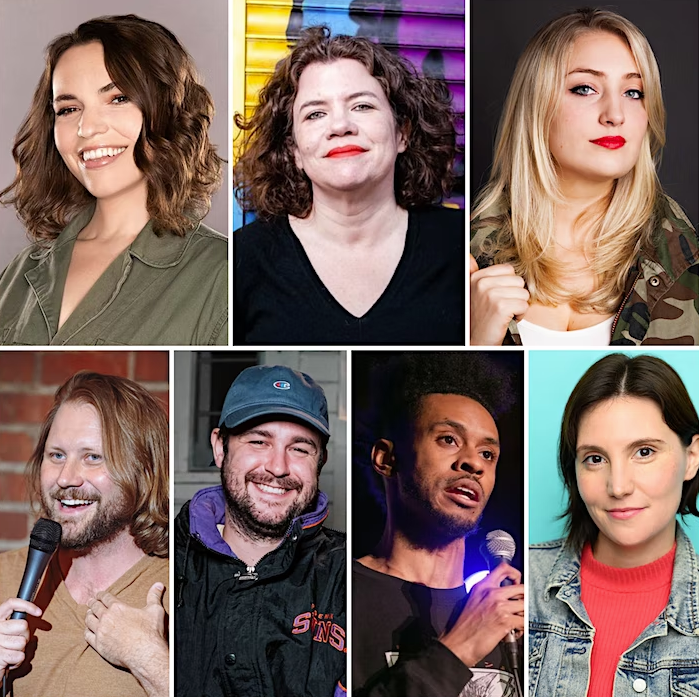 Mentions: Doors 7:30pm, Show 8pm PT. FREE. Donations optional. Show on patio. Masks not enforced. 21+. Location: Bar Bandini | 2150 Sunset Boulevard Los Angeles, CA 90026. Follow the show. Feed the beast.