Quick Dish NY: THE NOT SO LATE LATE SHOW Variety News Show 2.10 at The PIT NYC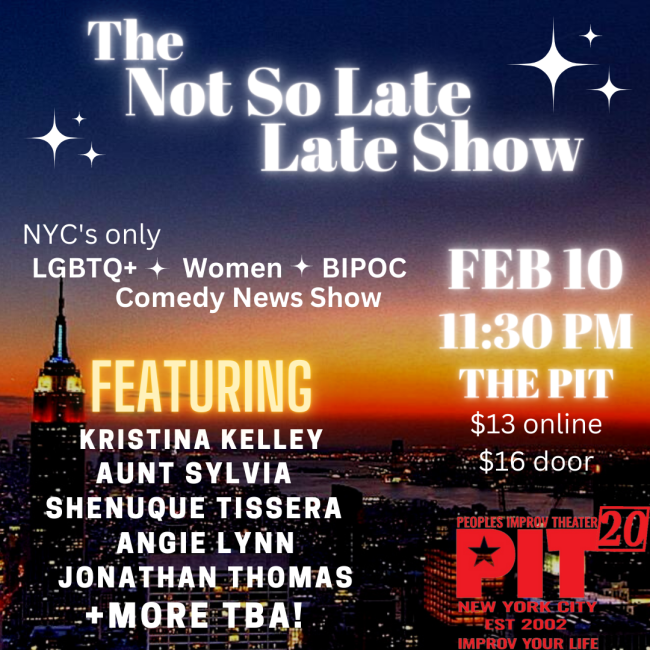 Seth, Stephen, Jimmy, et al., it's time to step aside because there's a new kid on the block of Late Night. This Friday, February 10th, THE NOT SO LATE LATE SHOW will be bringing a fresh take on the news, keeps the laughs churning via stand-up comedy, sketches, characters, and more, ALL brought to you by LGBTQIA+, BIPOC, women performers and host Angie Lynn. The show will be both outrageously funny AND informative with new characters and special guests each month. It's time to get some variety in that late night diet. Enjoy!
Mentions: Show 11:30pm ET. Tickets $13 online/$16 door. Location: The PIT NYC | 154 W 29th, New York, NY, 10001. Follow the show. Feed the algo.