Quick Dish Online: THE MADS Are Back with "Night Of The Ghouls" TOMORROW
The Mads Are Back! Join Mystery Science Theater 3000 stars Trace Beaulieu and Frank Conniff ("Dr. Clayton Forrester" and "TV's Frank") for a special livestream event as they live-riff on the 1959 horror flick by legendary director Ed Wood: NIGHT OF THE GHOULS! There will be a post-show Q&A with The Mads and very special guest, musician Cat Popper, who has played bass with everyone from Willie Nelson to Jack White! Grab your tickets to experience the live-riff of a truly terrible Italian sci-fi flick. Be wary of phony spiritualists raising the dead!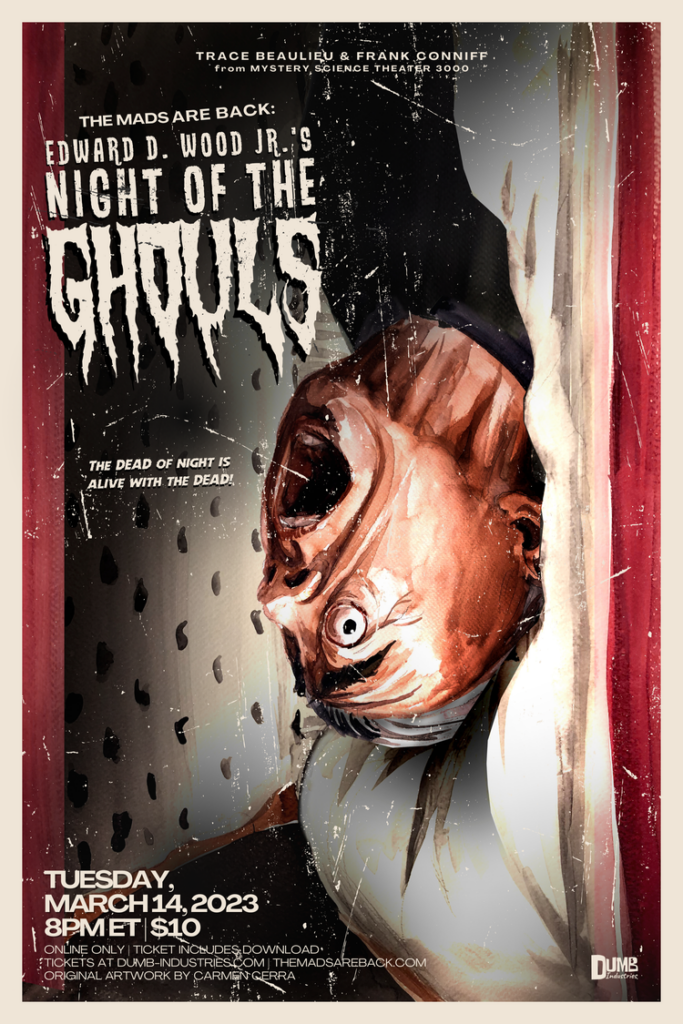 Mentions: Show 8pm EDT. Tickets HERE. Be sure to join live for a chance to win a 12″x18″ poster print commemorating this event! This poster will go on sale the night of the event! Poster prints are available to purchase at Dumb Industries. Follow Dumb Industries. Feed the beast.