Quick Dish NY: JOEY DARDANO 'Real Hot Boi Sh!t' TOMORROW at Chelsea Music Hall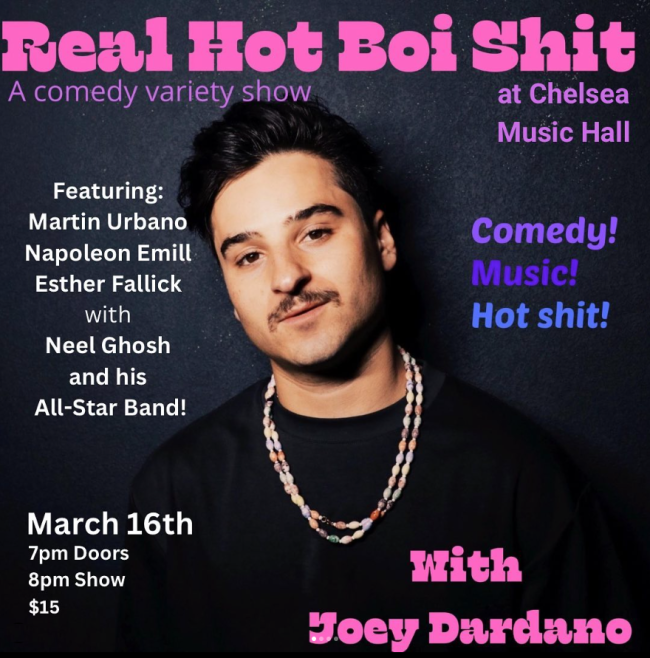 TOMORROW, Joey Dardano, a stand-up purveyor who has amassed over 290k worth of followers on TikTok, presents a variety show called REAL HOT BOI SHIT. Every month, the show features a delightful assortment of all that New York City has to offer including: Comedians, Comedians who do silly songs, Musicians who do serious songs, Musicians who try to be funny, and drag. Joining Dardano TOMORROW will be @neel.ghost and his All-Star band bringing you the damn hits, PLUS the talents of:
@martinurbanojr
@napoleonemill
& @estherfallick !!!
Also, you can find out for yourself if any part of that title is actually true! Grab your tickets for the Chelsea Music Hall event stat!
Mentions: Show 7pm EDT. Tickets HERE. Location: Chelsea Music Hall | 407 W 15th St, New York, NY 10011. Follow Dardano. Feed the beast.