Quick Dish Online: JONAH RAY GOES ON THE INTERNET This Friday 5.26!
DUMB INDUSTRIES, the folks behind The Mads Are Back and The Mary Jo Pehl Show, will present an ALL-NEW livestream event featuring Los Angeles actor, comedian and writer Jonah Ray Rodrigues (MST3K, Weird: The Al Yankovic Story, The Nerdist pod, The Meltdown) THIS Friday May 26th. Jonah Ray Goes On The Internet will feature riffing a short, taking questions, songs, videos, and special guests (possibly more than one!). The event is pay-what-you-want so internet residents from across the corners of the earth can participate. All that precious info below!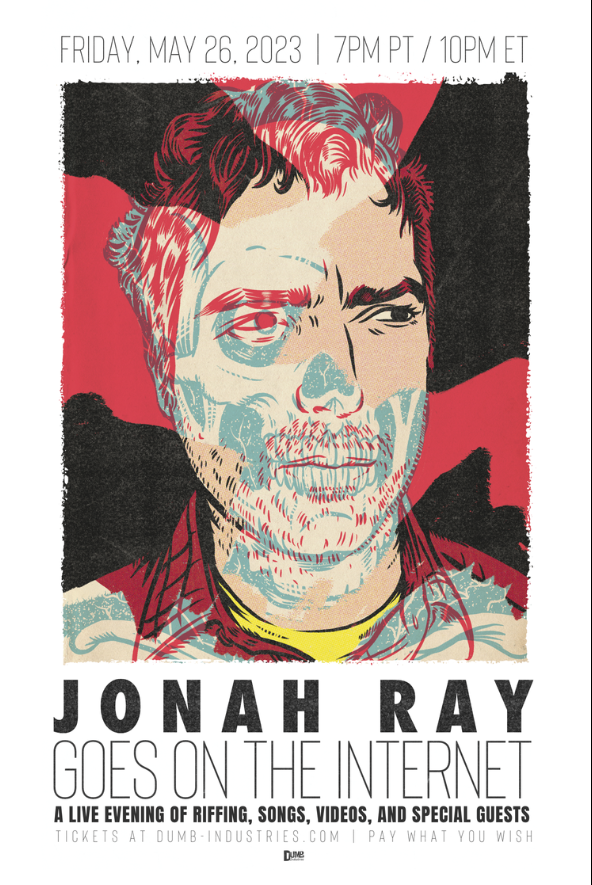 Mentions: UPDATE: EVENT POSTPONED UNTIL FURTHER NOTICE! Show 7pm PT. FREE & Donations tickets HERE. Follow Jonah. Follow Dumb. Feed the algo.