Quick Dish LA: BIG BONED A New Hour with Ever Mainard 5.25 & 6.22 at Lyric Hyperion
Tomorrow, May 25th and June 22nd, comedian EVER MAINARD will run a new solo show at Lyric Hyperion. BIG BONED explores "butch identities, big boned bodies, growing up in rural Texas and learning how to embrasse the embarrassing." Ever has been seen on Netflix's The Feels, Mark Duplass' Paddelton, Conan O'Brien's digital series Meet the Staff, and the voice of the Whisperer in Disney's The Mysterious Benedict Society. Ever has written for  Beavis and Butthead, Scy-Fy, E!, Huffington Post, The Guardian, Wilshire Studios and more. Ever was rated as one of the Top- 3 U.S. Imports in the Edinburgh Fringe for their one-person show, Let Me Be Your Main Man, and has performed stand-up across the U.S. and Europe. Also, there's the Y'all Gay? Pod Ever co-hosts with Ali Clayton! Start your Memorial Day weekend with some guaranteed comedy entertainment!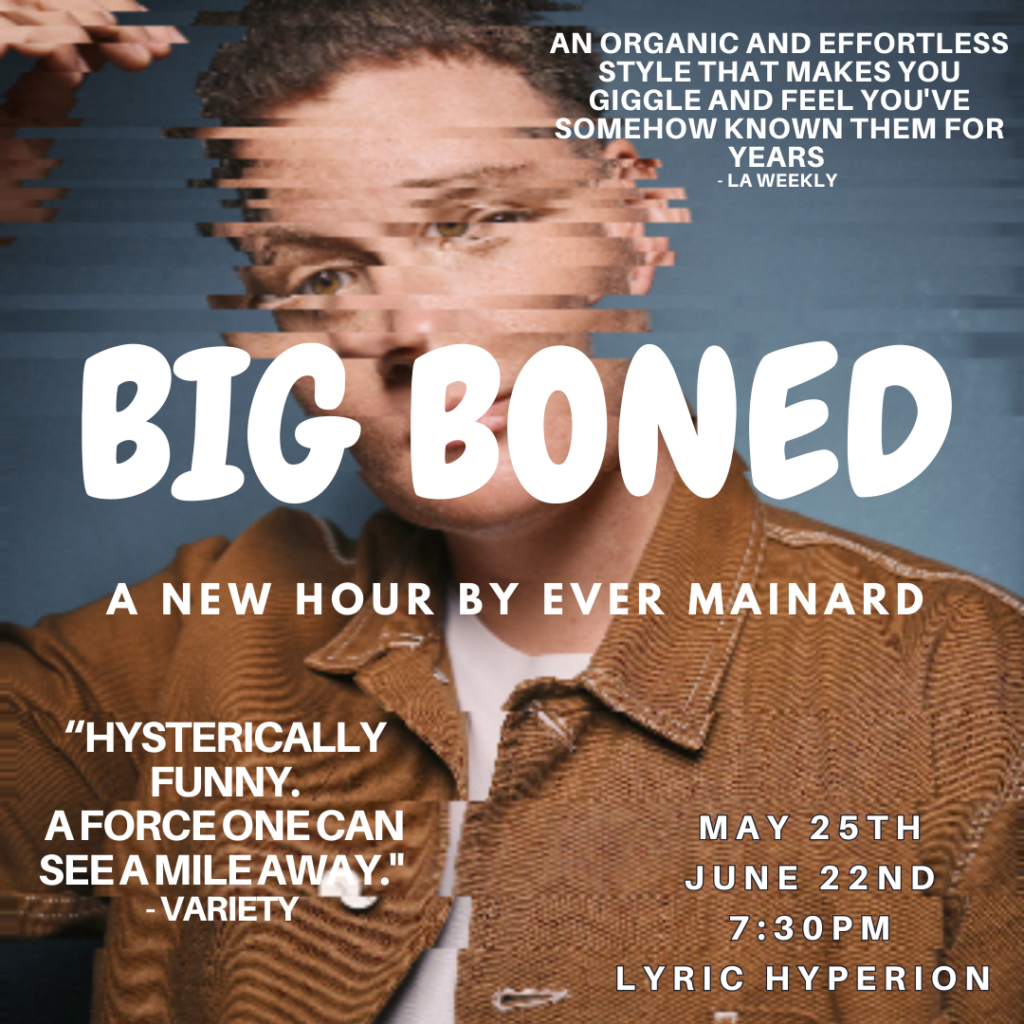 Mentions: Show 7:30pm PT. Tickets HERE. Location: Lyric Hyperion Theater & Café | 2106 Hyperion Avenue Los Angeles, CA 90027. Follow Ever. Feed the algo.