Quick Dish: Come Get Your Hip Hop On TUESDAY 9.30 at CAN I KICK IT?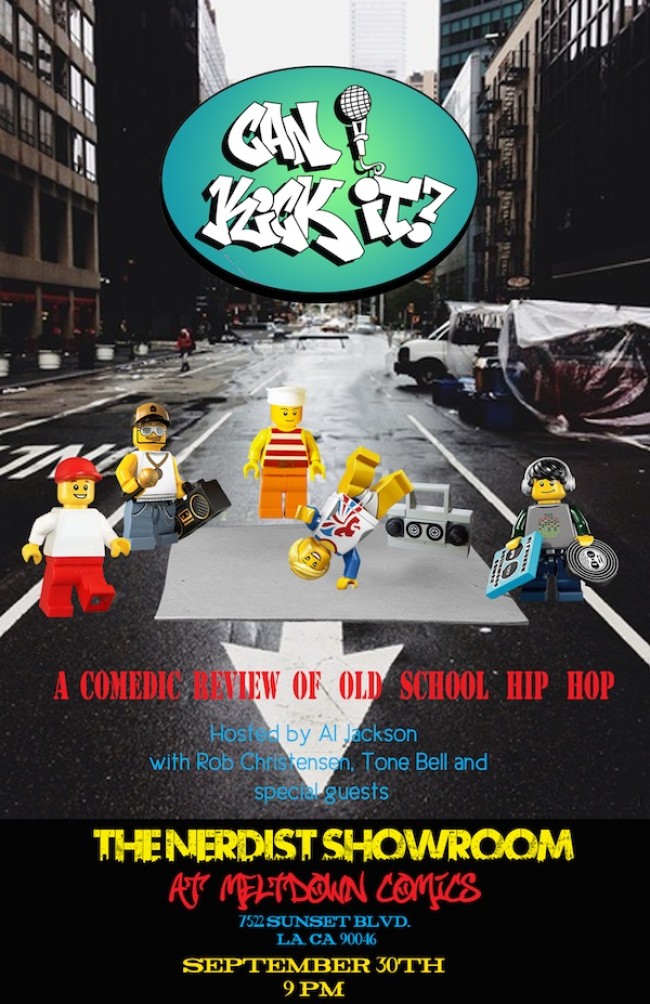 Is HIP HOP your jam? Do you subscribe to the church of Mystery Science Theater? Well, do I have the show for you! TOMORROW, September 30, head on over to NerdMelt Showroom for CAN I KICK IT? You will be witness to a panel of comedian/entertainer/rapper types lending their hilarious commentary to those hip videos you so lovingly adored back in the day. THIS TUESDAY your line-up will include:
Tone Bell (NBC's Bad Judge, Comedy Central, MTV, Whitney, Chelsea Lately, Late Late Show)
Rob Christensen (Comedy Central; Adam DeVine's House Party, Live at Gotham; Laughing Skull Festival)
VERY Special Surprise Guest (Award-winning: Producer, Director, Writer)
+DJ Josh Spoon before the show!
Hosted by Al Jackson (Comedy Central Presents, Legit, Last Comic Standing)
Harken the musical days of yore and make fun of it like a true fan.
Mentions: Show 9:00pm. Buy tickets for Can I Kick It? HERE. NerdMelt Showroom is located at 7522 Sunset Bl., LA.