Tasty News: FLULA BORG and Guests Star in New Podcast FLULA MAKES FIVE Premiering 9.19
You may remember FLULA BORG from YouTube, Suicide Squad 2, Pitch Perfect, Trolls World Tour, Suicide Squad, Curb, Conan and CBS Ghosts, but he will always be Jeff The Unicorn from Luck to us! Ja! If you're getting the shakes from not enough Flula in your world, then you are in luck, my friends. (See what I did there)! Premiering Tuesday, September 19th everywhere you find podcasts will be Flula's latest venture, an American sitcom turned podcast named FLULA MAKES FIVE. The Robert family just moved into their new dream house. Only nobody told them it came with a German techno DJ (played by Flula). Doh!
The Bavarian Schuhplattler dancer turned techno DJ turned YouTuber turned acting star has produced the sitcom his very own self. He hired a ragtag production team from his home town Erlangen, Germany, to film the whole thing. But his cousin Heinz never removed the lens caps from any of the cameras, so now Flula Makes Five…is a PODCAST! New half-hour episodes will be airing every Fluesday (that means starting every Tuesday starting next Tuesday)!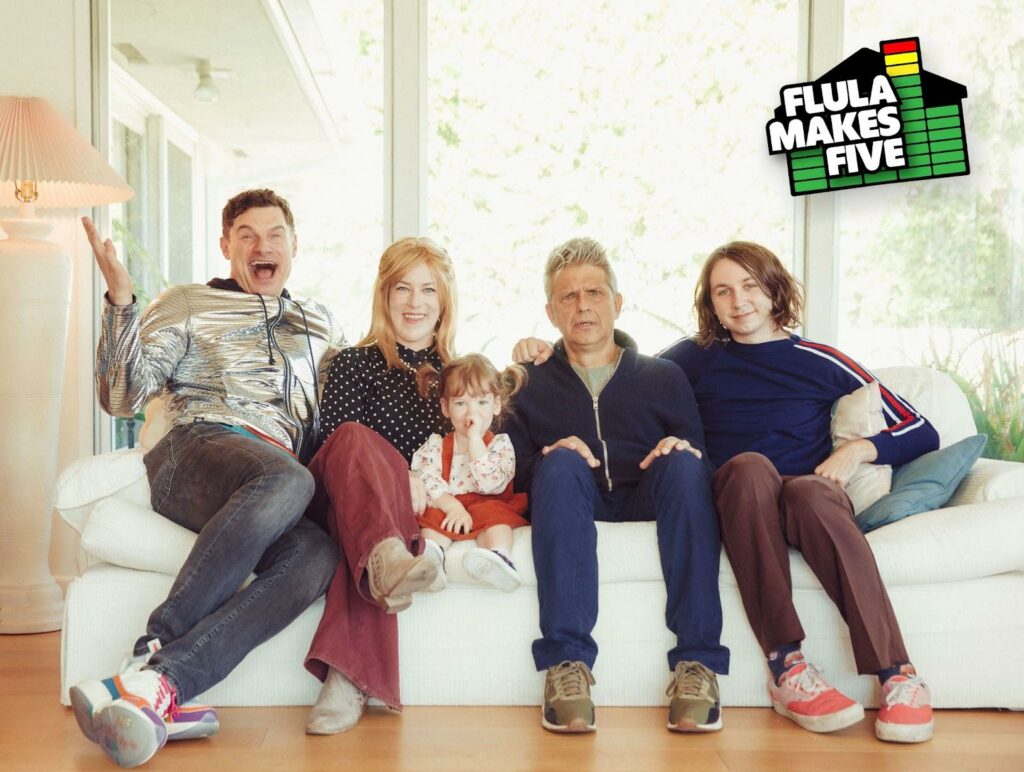 The first season consists of eight half-hour episodes produced and writted by Borg with co-creators Alex Hinton & Andy Wombwell. It will star Borg, John Lehr (Geico Caveman), Julie Edwards (from the band Deap Vally), Henri Cash (from the band Starcrawler), and Russell Horning (3.7M on TikTok @thebackpackkid). There will also be special guest appearances by Lauren Lapkus, David DeLuise, and Alaska Thunderfuck! Not shabby!
You can catch Flula Makes Fun at podcast places like Apple Podcasts, Spotify, Google Podcasts, Overcast, Podcast Addict, Pocket Casts, Castbox, Pandora, Podbean, IHeartRadio, PlayerFM, Podcast Republic, Castro, RadioPublic, and RSS. Enjoy!
Mentions: Check out @flulamakesfive on Instagram and Tiktok, as well as flulamakesfive.com. Also, give Flula a FOLLOW. And always, remember to feed the algo.