Quick Dish CA: TALKIES Comedy Variety Mini-California Tour Oct 3-5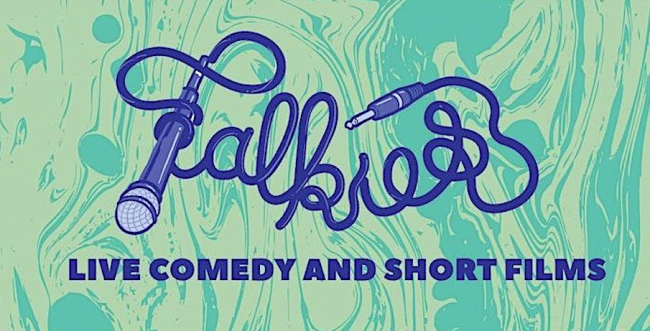 TALKIES comedy variety show, the West Coast's best unconventional, experimental, and multimedia live comedy event, is heading to San Francisco, Sacramento, and Santa Cruz THIS October. Audiences will be treated to comedy engagements Tuesday OCTOBER 3RD at The Punch Line, San Francisco, Wednesday, OCTOBER 4TH at The Sacramento Comedy Spot, and Thursday, OCTOBER 5TH at The Blue Lagoon, Santa Cruz for the Santa Cruz Comedy Festival!
At Talkies, comedians, writers, improvisers, and performers work outside of their regular routines to push the boundaries of comedy; PowerPoint presentations, characters, and off-stage antics are the order of the day. Started in the San Francisco Mission District basement of Lost Weekend Video store, this monthly show has been an incubator for many unique comedy talents spreading their wings on weird flights of fancy.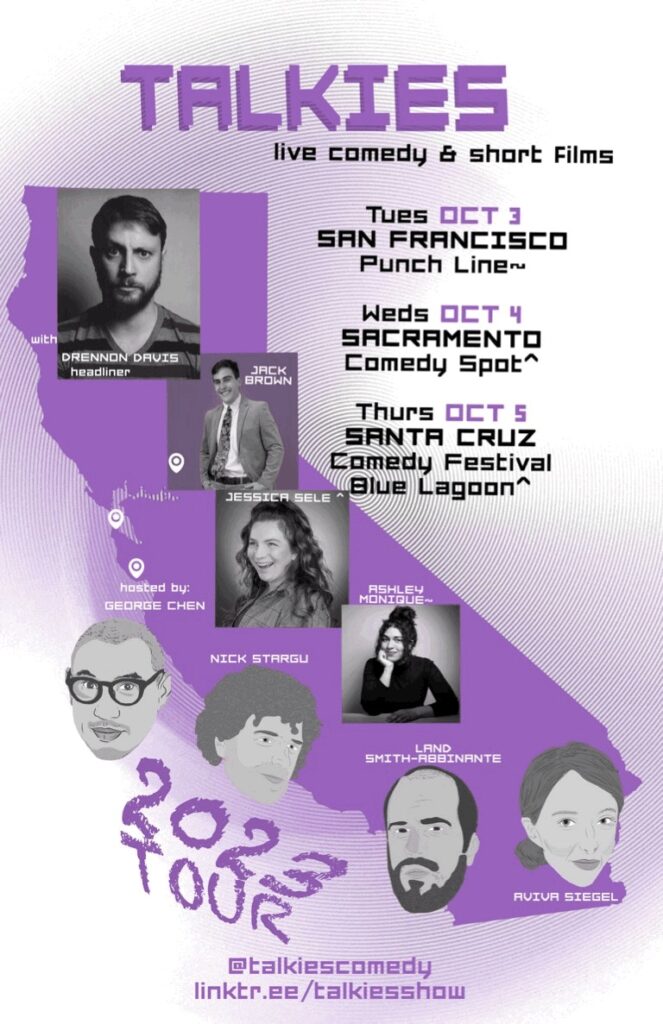 For this mini-California tour yours hosts Nick Stargu, Aviva Siegel, George Chen, and Land Smith-Abbinate will be joined by guest headliner DRENNON DAVIS (Conan, Business Cats, Montreal Just For Laughs), JACK BROWN, JESSICA SELE (Sacramento and Santa Cruz), and ASHLEY MONIQUE (~San Francisco only)! This should be one heck of an October California experience! Don't miss out!
Mentions: 10.3 at The Punch Line SF ( 444 Battery Street, San Francisco, CA 9411). Doors 7pm, Show 8pm. Tickets HERE. 18+. 10.4 at Sacramento Comedy Spot (1050 20th St. #130, Sacramento, CA 95811). Doors 7:45 pm, show 8 pm. Tickets HERE. 15+. 10.5 at BLue Lagoon (923 Pacific Ave, Santa Cruz, CA 95060). Doors 7 pm, show 8 pm. Tickets HERE. 21+. Follow Talkies on IG and F/B. Feed the beast.