Video Licks: St. Peter Meets Bambi's Mother's Murderer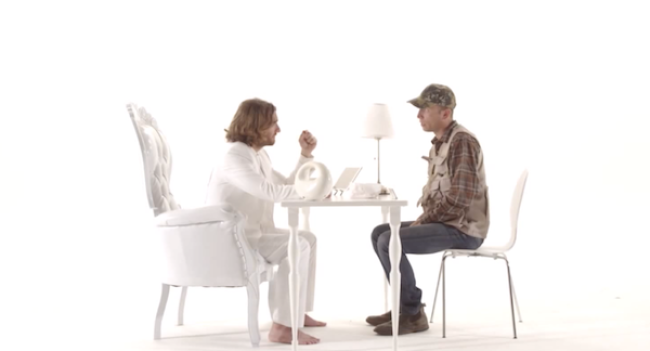 Oh, poor sweet, virtually orphaned Bambi. What kind of animal would shoot Bambi's mama? This is your opportunity to meet Shelley Plaintree, the sinister carnivore who took a doe's life. Watch as St. Peter stands in the way of this Disney villain and the pearly gates.
St. Peter Meets was written and directed by Two Trick Pony. You may recognize Adam Lustick (playing Plaintree) as a member of the sketch troupe Harvard Sailing Team and the host of the Cindy Crawford comedy show. George Basil (playing St. Peter) you may recall played Wolverine on The Pete Holmes Show and, oh yeah, has been in many a commercial spot, including Vonage and Bud Light ads.
Mentions: Watch more St. Peter Meets at Above Average.