Quick Dish NY: LANDLINE COMEDY Tomorrow 11.16 at Wild East Brewing
Greetings, you lovely people of the earth! If you are looking to get back to basics, no better opportunity than laughing while imbibing in untraceable old skool phone fashion. TOMORROW, November 16th, LANDLINE COMEDY offers just that. The show brings together some of the most creative and funny comics in New York City to perform at Wild East Brewing in Brooklyn. Past guests have appeared on the Tonight Show, Comedy Central, Netflix, Hulu, the Late Show, Conan, and comedy festivals around the country. There will be a food pop up from Nate's Detroit Style Pizza the night of the show, as well. Your host Andre Medrano will welcome this exciting line up:
Django Gold (The Late Show with Stephen Colbert)
Hoodo Hersi (Just for Laughs, SF Sketchfest)
Alaina Bamfield (Motor City Comedy Festival, Leave Me Alone podcast)
Ronnie Smith (I Heart Radio)
Ridwan Hussain (Edinburgh Fringe)
Mila Panic (Broken English podcast)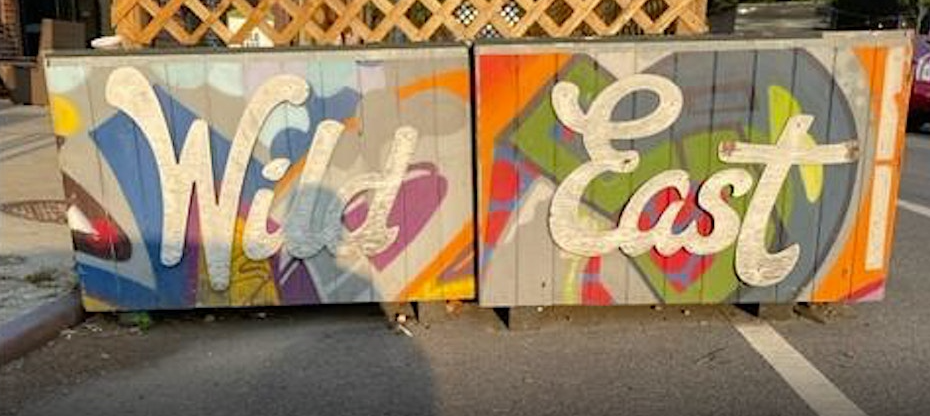 Every one of these comedians has a phone, but do they have a Landline? Swing by Wild East and find out! The show is FREE, but reserving yourself a spot enters you in a drawing for a FREE drink (if you are of age, psych). Come join in the genuine merriment!
Mentions: Show 8pm ET. RSVP HERE. Location: Wild East Brewing Co. | 623 Sackett Street Brooklyn, NY 11217 (blocks from Union Street stop in Gowanus). Give the show a FOLLOW. Feed the gourd.