Quick Dish LA: WORK IN PROGRESS A Stand-Up Comedy Show Tomorrow 11.16 at Broadwater Theater Studio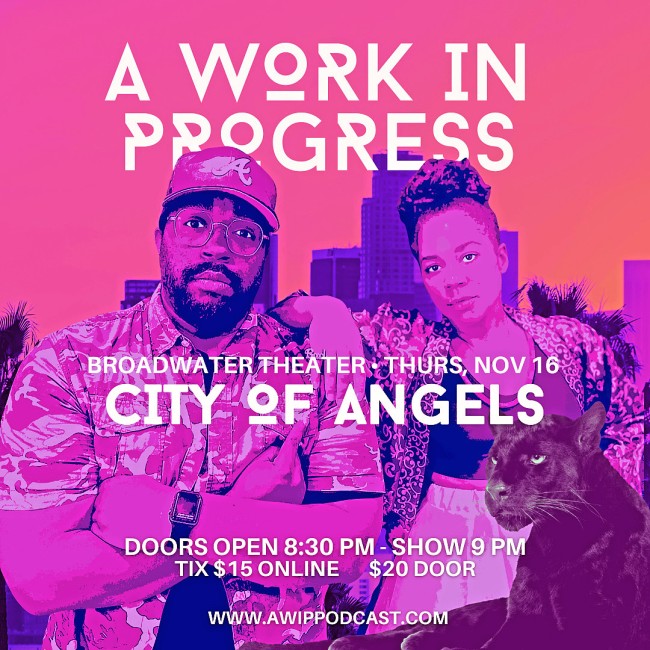 Take a break from the Netflix and Chill, and instead enjoy an intimate comedy show featuring Aisha Alfa & Jonathan Giles TOMORROW at the Broadwater Theater Studio! The stand-up performers are hitting the road for a run of co-headlining tour dates as they prepare for their second comedy specials. This multi-state, multi-country, multi-continent WORK IN PROGRESS tour is one you will totally want to add to the bucket list.
Aisha Alfa, born in Nigeria and raised in Canada, can be seen in the dark comedy thriller "Based On A True Story" on Peacock. Her debut album "ALL THE PARTS" was produced by All Things Comedy. Meanwhile, Jonathan Giles, from Atlanta (the city not the show) is a writer for "Generation Gap" on ABC/HULU. His debut half-hour "I'M TRYING" is available on YouTube. Now get to that pre-Black Friday purchasing! You will be glad you did.
Mentions: Doors at 8:30 pm, Show at 9:00 pm PT. Tickets $15 online $20 Door HERE. Location: Broadwater Theater Studio | 1078 Lillian Way Los Angeles, CA 90038. Give Aisha a FOLLOW. Do the SAME for Jonathan. Feed the algo.