Quick Dish NY: WE'RE ALL GONNA DIE 11.18 at Brooklyn Art Haus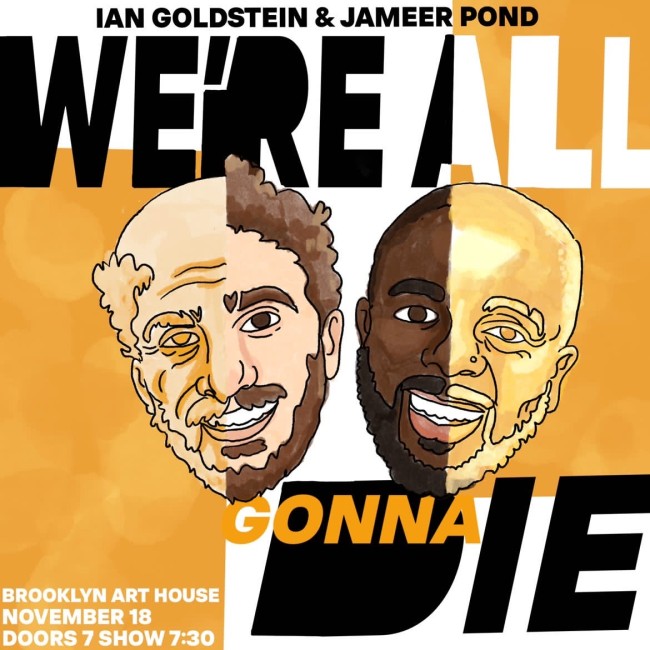 WE'RE ALL GONNA DIE….one day in the future. Soooo, that's means it's time to live it up by attending a brand new, groundbreaking comedy show where the topic is DEATH. Fun! Join your hosts—people who are aging and will eventually die—Jameer Pond and Ian Goldstein as they explore the concept of aging and dying, but like, in an entertaining manner. Did we mention they are charming too?!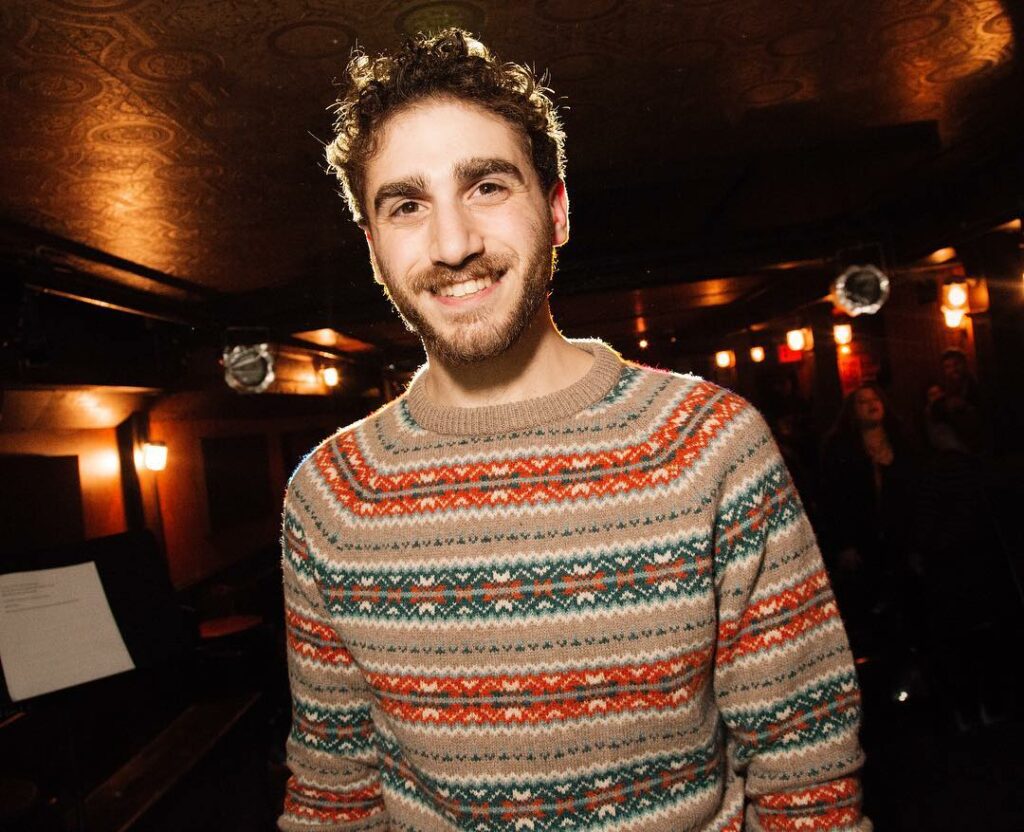 Ian Goldstein is a comedian and writer living in Brooklyn, NY. Ian has written articles and reported for publications including but not limited to, Entertainment Weekly, Vulture, and Inverse. He has also written humor pieces for the New Yorker, McSweeney's, Points In Case and Slackjaw. When Ian is not writing, you can find him performing around NYC doing improv, stand up, or musical comedy. He trained at Brooklyn Comedy Collective and The PIT.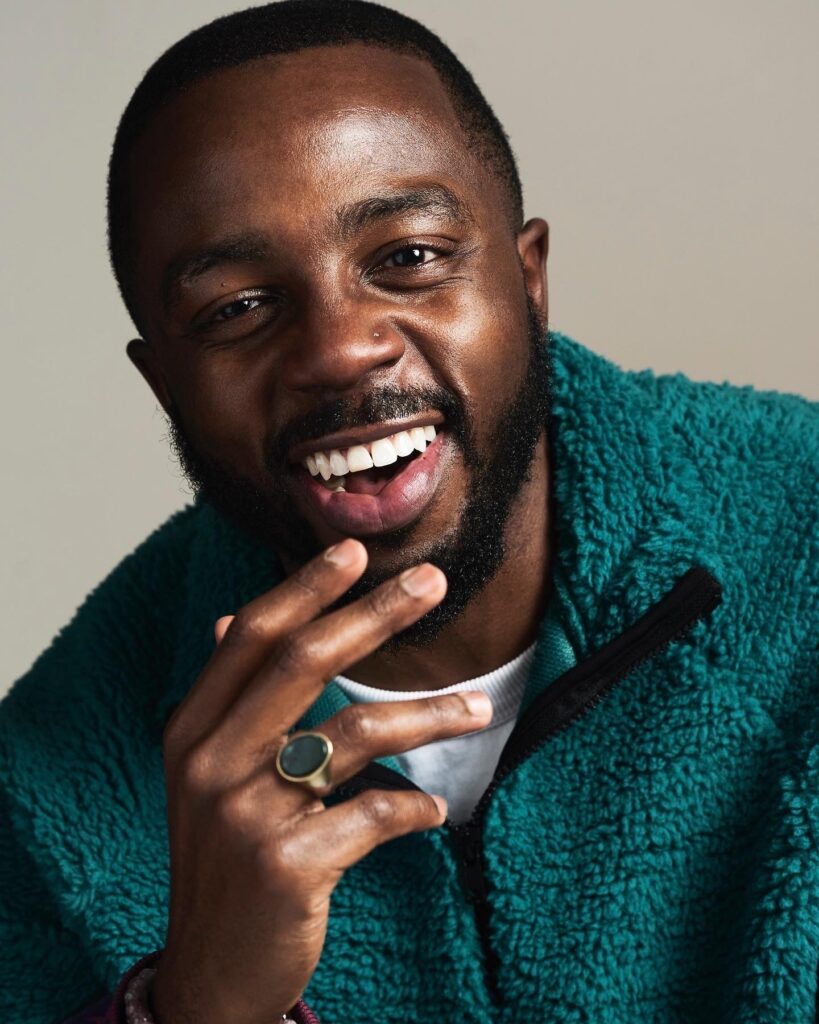 Jameer Pond is an award-winning host, storyteller, director, and interviewer who has been creating digital content for over 10 years. Over the course of his career, the Brooklyn, NY native has hosted hit programs and events with some of the entertainment industry's top networks and publications, including but not limited to Starz hit series Power, BET, MTV, Hot 97, Buzzfeed, NBC and more. Jameer's knack to develop complex, diverse, and captivating stories to engage with various audiences allows him the opportunity to continue to become the artist he has always known he would become.
Come see some stellar storytellers share their own experiences with aging and death… before we all send out last misspelled texts! The show debuts at BAH (Brooklyn Art House) THIS Saturday, November 18th. Consider yourself invited!
Mentions: Show 7:30pm ET. $20 online and the door. Location: Brooklyn Art Haus | 24 Marcy Avenue Brooklyn, New York 11211. Feed the algo.