Video Licks: Watch The New Music Video for IAN LOCKWOOD'S AI-Inspired Single ORBO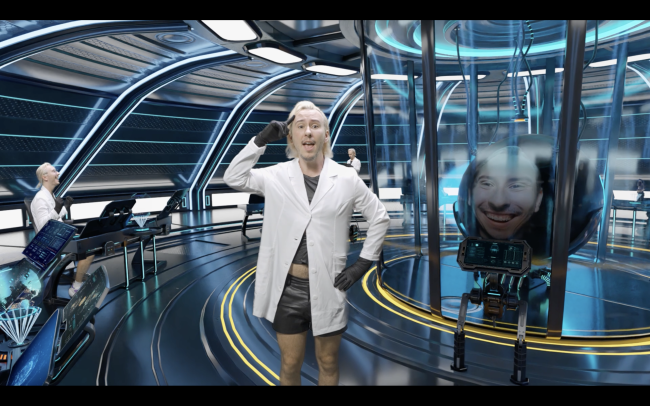 Underground comedy staple IAN LOCKWOOD has a new comedy music video out TODAY which will have you thinking about the future in hopeful, yet hilariously horrifying way. Orbo has been performed live for over a year in various underground venues around NYC. The single was released this summer and now you can take in the much anticipated music video. In Orbo, Lockwood's consciousness is scanned and copied to a computer, where his digital clone take the form of a limbless orb. Lockwood's upbeat pop song may sings the praises of his "best friend," but you can just catch Orbo's cries for release from his digital prison. That poor digital man does seems to be going crazy under the weight of his existence. Sniffle.
On the success of the single, Lockwood says,
"I've had people come up to me on the street, singing my song. I wasn't sure that would ever happen, and I didn't realize it would make me feel so warm, proud, and absolutely crazy."
As for the creator's take on the meaning of Orbo,
"This song is really about my own existential crisis about aging and powerlessness, I'm completely terrified by the idea of an endless, torturous digital life, and with advances in AI, the nightmare was starting to look more realistic. But then I started to think, okay, what's funny about this. It's so horrible, it's kind of hilarious."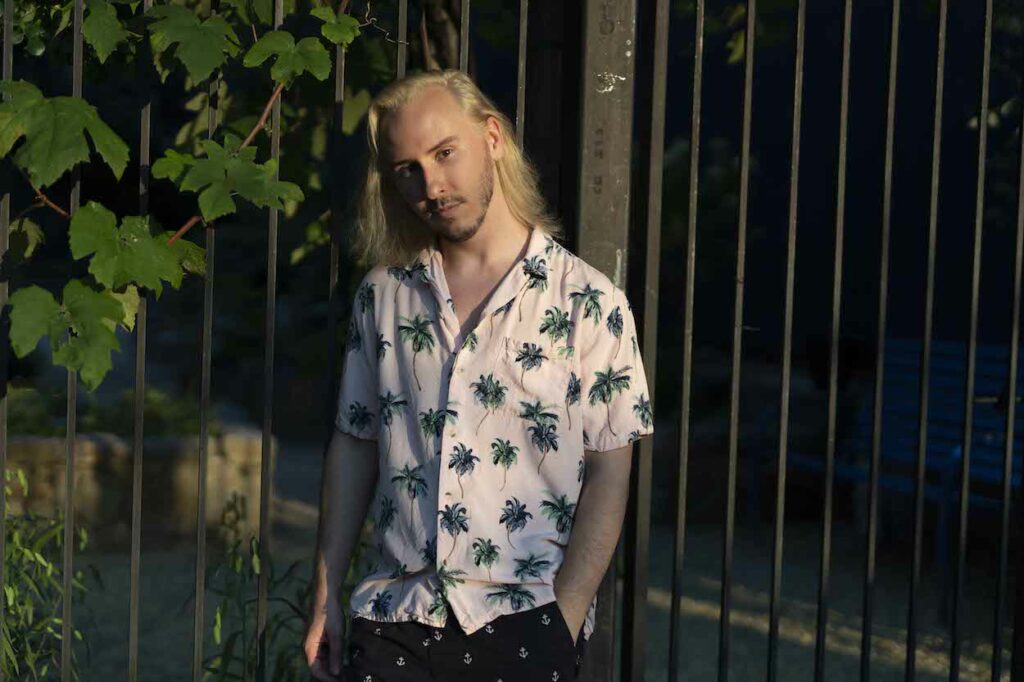 Continuing in the vein of his Not Like Other Girls and Nasty EPs, the Orbo video is a major evolutionary step, scaling up every aspect of production. Shot in association with the Brooklyn Comedy Collective, Orbo was directed by Brooklyn film darling Michelle Gold, who also created the nightmarish VFX for the video, including Orbo himself.
"Making this video was such a blast, and working with Michelle, Suzy and Johnny was so fun. The dancer boys were incredible — none of them are dancers, and I simply demanded they show up in the morning and learn choreography… we were deep in the trenches together and found victory — for the glory of our king, Orbo!"
That enthusiasm shines through as Orbo's never-ending nightmare goes on and on and on. Enjoy!
Mentions: Give Ian a follow on Twitter, IG, and TikTok. Watch more of his videos on YT. Feed the algo, if you dare.