Video Licks: Tim & Eric Go Commercial for Pizza Rolls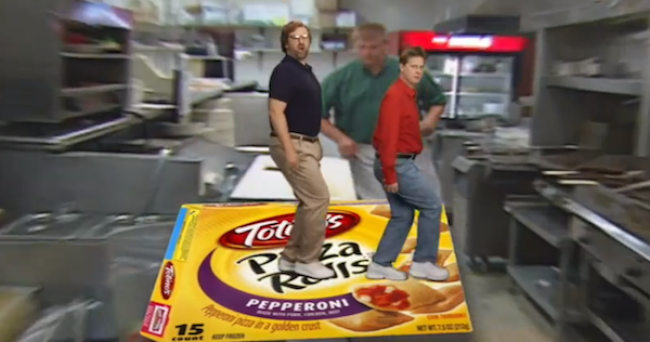 Totinos, you had me at Tim & Eric. "I put some rolls in my mouth" will be in your brain the rest of the weekend. Enjoy some pizza rolls today!
And you thought those Bedtime Stories were strange! Yes, the Cinco salesmen are the deranged Don Drapers of today.
Mentions: Watch more insanity from Tim Heidecker & Eric Wareheim HERE.