Tasty News: Chris Hardwick is Getting FUNcomfortable with America in 2015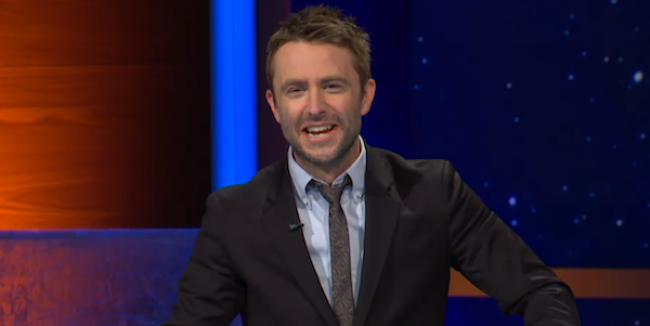 In 2015 the beloved Nerdist, comedian and venerable host of a billion shows, will be visiting 14 cities on his Funcomfortable comedy tour. Chris Hardwick, host of Comedy Central's Emmy-nominated show @Midnight, kicks off his tour at the Neptune Theatre in Seattle, WA on January 16, 2015. Other cities on the tour include Denver, Chicago, St. Louis, Minneapolis, Madison, Columbus, Atlanta, NYC, Milwuakee, Royal Oak, Philadelphia, and Washington, DC. Snatch those babies up before they're gone.
Mentions: Buy FUNcomfortable tickets HERE.