Quick Dish: Get Your Holiday Laughter On at the "TOMORROW!" Thanksgiving Show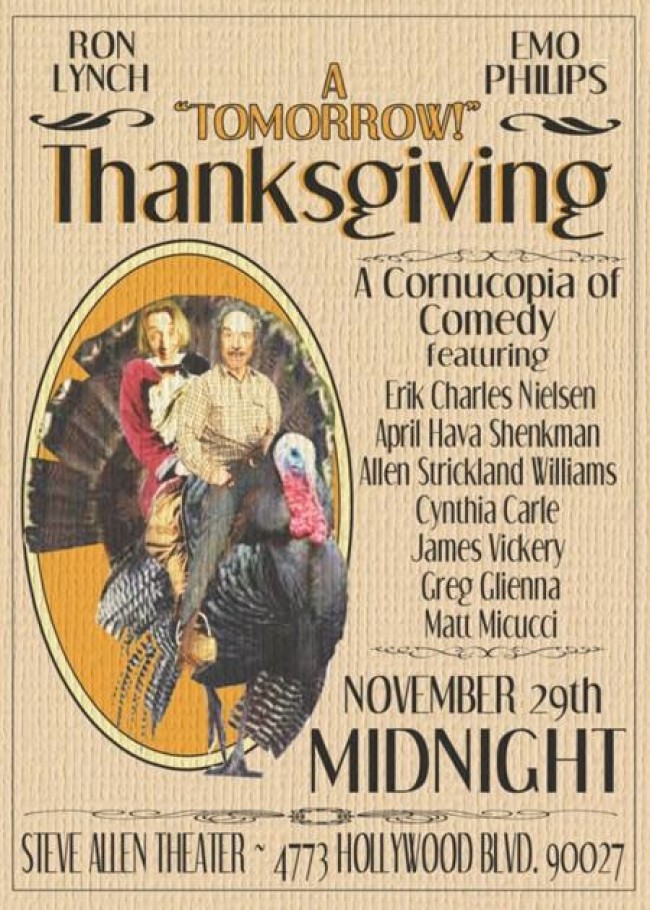 Come one, come all to a late night holiday extravaganza. Ron Lynch and Emo Philips invite you to this week's "TOMORROW!: Thanksgiving show at the Steve Allen Theatre. Once your stuffed to the gills with gluten goodness rumble things up with some laughs alongside:
Erik Charles Nielsen
April Hava Shenkman
Allen Strickland Williams
Cynthia Carle
James Vickery
Greg Glienna
Matt Micucci
With a band featuring Emo and Ron, and an actual Turkey.
Don't submit to the tryptophan! See this special show NOVEMBER 29!
Mentions: Show 11:45p. Buy "Tomorrow Show!" tickets HERE. BYOB! FREE PARKING! The Steve Allen Theater is located at
4773 Hollywood Blvd, Los Angeles.