Quick Dish: FRINGE with JC Coccoli Holiday Blowout Happens TONIGHT 12.8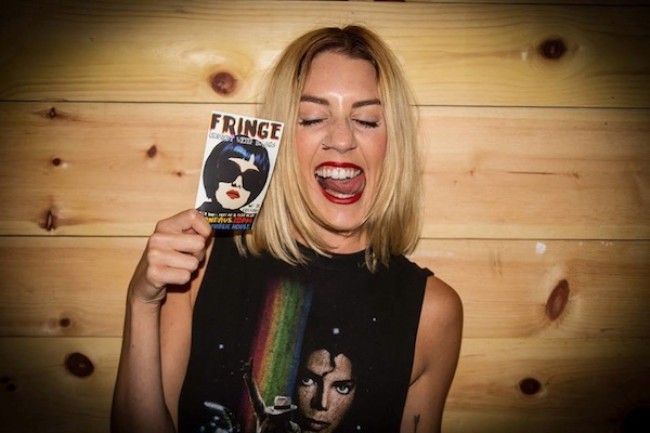 TONIGHT, December 8, FRINGE drops their Holiday Blowout at Public House. This show will be sure to be the cork popping event of the season. Joining JC Coccoli for the final show of the year will be these fan favorites:
A special Introduction by Allie Goertz

CAMERON ESPOSITO
ANDY PETERS
SARA SCHAEFER
BETH STELLING
JAMES DAVIS
JONO ZALAY
& MORE!
Enjoy foreign and domestic laughs at this late night soiree magnifique!
Mentions: Show 10pm. FREE but do donate in the bucket. Those comics gotta get paid somehow! FREE beer! Possibly FREE eggnog! Pizza! Festive treats! Public House is located at 1739 N Vermont Ave., LA. Flyer by Jesse Case.