Quick Dish: Entitlement Returns 1.7.15 at the Grand Star Jazz Club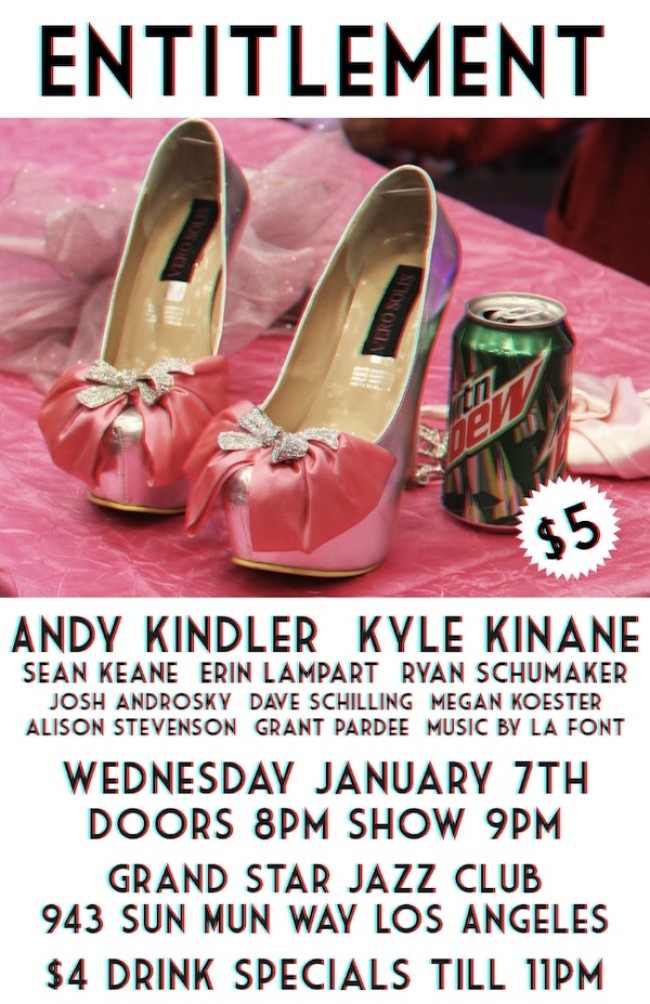 It seems like you've waiting eons but the wait is over, kids. ENTITLEMENT is back in 2015 at a NEW venue with amazing lineups. January 7, 2015 you have the right to inhabit The Grand Star Jazz Club in the heart of Chinatown and laugh your entitled pants off at these fine herlads of comedy:
KYLE KINANE
ANDY KINDLER
ERIN LAMPART
SEAN KEANE
RYAN SCHUMAKER
house band LA FONT
Of course, all this Entitlement is brought to you by those 'better than thou' writers at VICE:
Megan Koester
Grant Pardee
Alison Stevenson
Dave Schilling
Josh Androsky
Step up and take what's yours at ENTITLEMENT.
Mentions: Doors 8:30p. Show 9p. $5 Cover. DRINK SPECIALS until 11PM. $4 BEERS & well drinks. ALL that green goes towards the comedians and band. First Wednesday of every month! The Grand Star Jazz Club is located at 943 N Broadway, Los Angeles.