Quick Dish: Get Your GOOD HEROIN Fix This Saturday 1.17 at Stories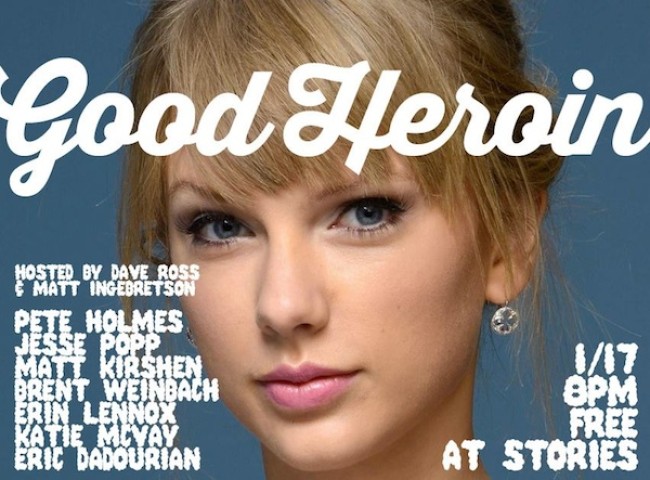 For those of you who would like to keep those nice crisp dollars in your pocket this weekend there are still opportunities for laughter that await you (like a new live stand-up comedy show in Echo Park). Yep, that's right the second installment of GOOD HEROIN happens this Saturday, January 17 at Stories Books & Cafe. There will be art, coffee, books, beer and these fine performers:
Pete Holmes
Jesse Popp
Matt Kirshen
Brent Weinbach
Erin Lennox
Katie McVay
Eric Dadourian
Hosted by Dave Ross & Matt Ingebretson
It's time to shoot up that that laughter, kids. Support live comedy!
Mentions: Show 8pm. FREE! Stories Books & Cafe is located at 1716 Sunset Bl., LA.