Quick Dish: Are You Ready for Some RENDEZVOUS? Sunday 1.18 at Artisan House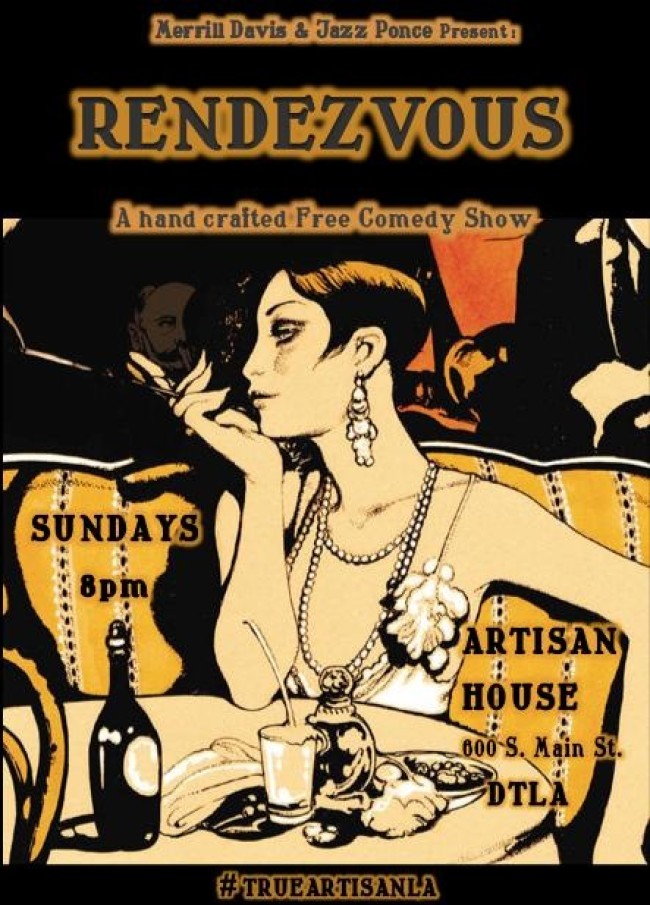 FREE comedy show? Downtown LA? Tasty food? Happy Hour Prices? What could be better? Head on down to Artisan House this Sunday evening (Jan 18) for some cool laughs and hot vibe at RENDEZVOUS. You performers for the night will include:
GREG PROOPS
MO MANDEL
DEBRA DIGIOVANNI
MERRILL DAVIS
BARRY ROTHBART
ELIZA SKINNER
GIULIA ROZZI
+ a couple surprises
Hand crafted by producers Merrill Davis and Jazz Ponce, this will be a show you DO NOT want to miss.
Mentions: Show 8pm. FREE! Artisan House is located at 600 South Main St, LA. There is limited seating so make a reservation at @opentable or call 213-622-6333 this minute.