Quick Dish: DO NOT Miss Happy Contest Time with Maria Bamford TONIGHT 1.20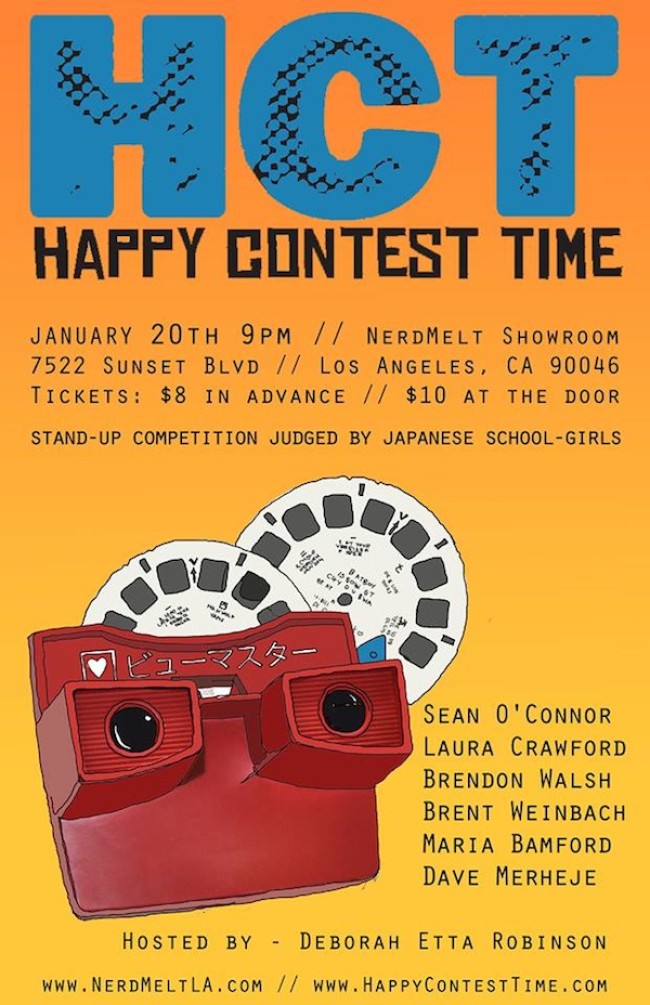 If you missed out on the RIOT LA Alternative Comedy Festival you also didn't see Happy Contest Time with a bevy of fabulous comedians facing judgement by Japanese school girls (plus one otosan). Well don't fret, kids. TONIGHT (Jan 20) you have another chance to catch this hilarious show with even more amazing participants. On the HCT NerdMelt debut lineup this evening we have:
MARIA BAMFORD
SEAN O'CONNOR
BRENDON WALSH
DAVE MERHEJE
LAURA CRAWFORD
BRENT WEINBACH
Watch your favorites face off for the "funniest person in the world" honor. GO!
Mentions: Show 9pm. Buy HCT tickets HERE! The NerdMelt Showroom is located at 7522 Sunset Blvd., LA.