Quick Dish: FITNESSCISE Your Way To Laughter 2.6 at Siesta Yoga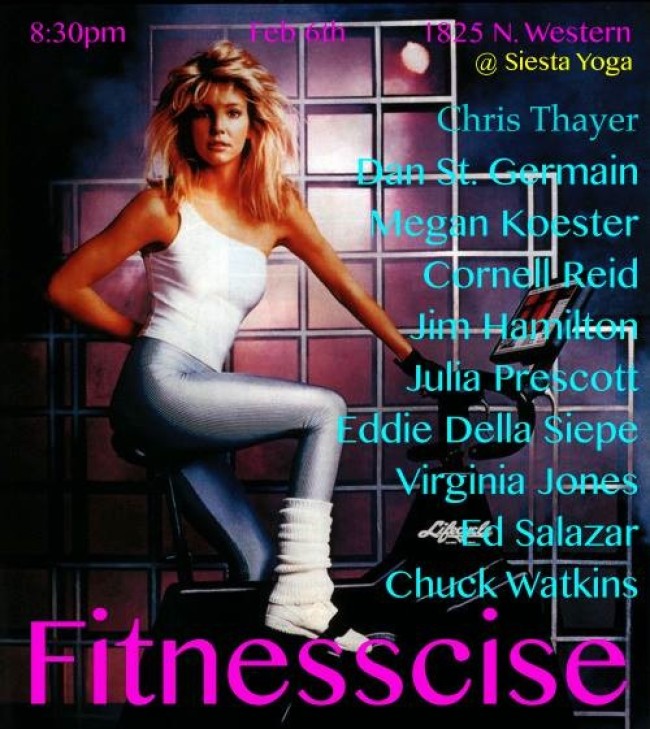 We promise, no sweating or spandex involved. Take a trip to Siesta Yoga Studio in LA Friday, February 6th. You will be treated to the monthly comedy workout known as Fitnesscise. Join your Fitnesscise Masters, Chuck Watkins, Julia Prescott, and Virginia Jones, as they bring the comedy workout to you along with guest performers:
Megan Koester
Chris Thayer
Dan St. Germain
Cornell Reid
Jim Hamilton
Eddie Della Siepe
Ed Salazar
It's time to remove them shoes and get physical!
Mentions: Show 8:30pm. $5 Suggested Donation. There's floor seating so bring a yoga mat or (hemorrhoid) pillow. Free Parking on Western after 8. Siesta Yoga is located at 1825 N Western, LA.