Tasty News: It's Almost "The Meltdown" Season Two Taping Time!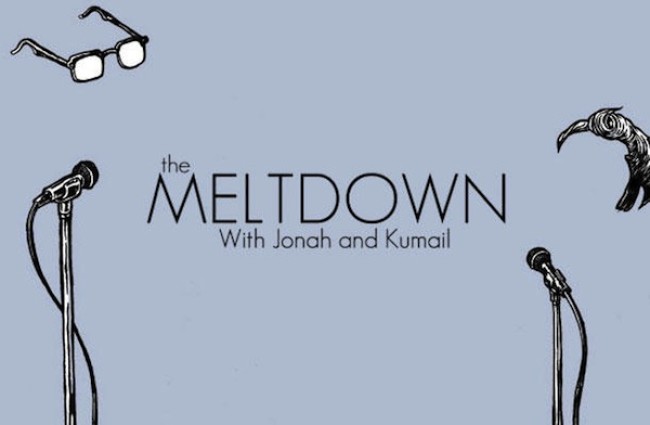 Not only will there be a second season of The Meltdown at Comedy Central, but they're just about ready to tape. You know what this mean, right? It's audience recruiting time! For zero dollars you can be a part of The Meltdown audience and enjoy the best brightest comedians in LA and beyond. Starting March 25th Jonah, Kumail and the gang will be taping eight episodes with amazing line ups. The schedule is as follows:
WEDNESDAY, MARCH 25th at 7:30pm & 9:30pm
FRIDAY, MARCH 27th at 7:30pm & 9:30pm
WEDNESDAY, APRIL 1ST at 7:30pm & 9:30pm
SATURDAY, APRIL 4TH at 7:30pm & 9:30pm
The show tapings will happen at The NerdMelt Showroom at Meltdown Comics. All you have to do is find a show date and time you'd like to attend and RSVP to this link. Just bring your confirmation email to the night of the taping and you are all set (except for the waiver signing, etc.)
Mentions: Its FREE! You can come to multiple tapings! "THE MELTDOWN with JONAH & KUMAIL" tapings are produced by Red Hour for Comedy Central. It's selling out quick! The Nerdmelt Showroom is located at 7522 Sunset Blvd., LA.