Quick Dish: 2NITE 'Gram Slam' & 3-Yr Anniversary of 'This Show Is Your Show' at NerdMelt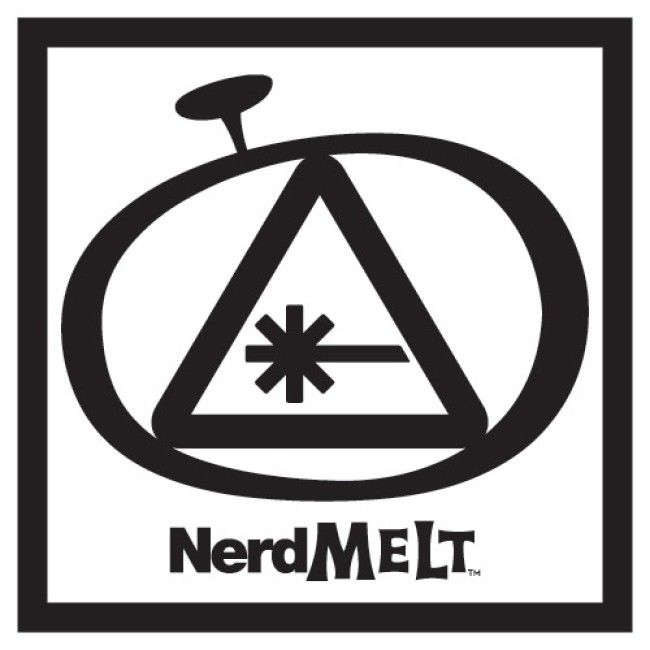 TONIGHT, March 12th, there are two shows that I highly recommend you attend at NerdMelt. The first is Grand Slam, an interactive Instagram show. When I usually hear "interactive" I run screaming for my life. But in the hands of the King of Summah/host HOWARD KREMER and co-host KARL HESS, how scary could it be? Yes, they will be making fun of your Instagram profiles (and their own), but you did sign up for it. The Instagrams will be used for unique games, stories, contests and more! I hope that means prizes (no prizes were mentioned). Did I mention the special guest of the evening is BROOKS WHEELAN, former SNL kingpin? How can you possibly resist? GO!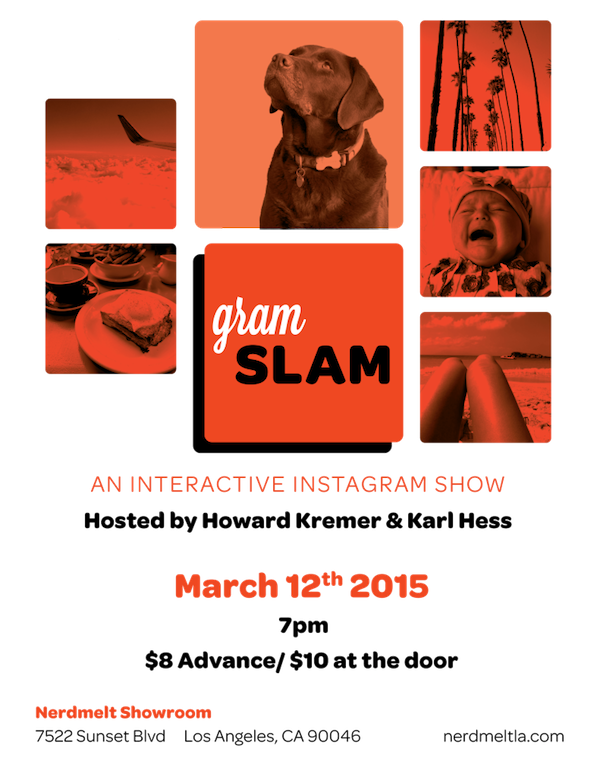 My second suggestion is the third anniversary of the epic This Show is Your Show. THREE YEARS! Most marriages don't last that long! Matt Bennett ("Victorious", "The Virginity Hit") and Moses Storm offer up the best stand-up, sketch, music, interviews, and more. Since it's a big celebration you can expect plenty of cool comedy cats like
RANDY LIEDTKE
BETH STELLING
CALE & JAMES
DEMETRI MARTIN
NEAL BRENNAN
BRIDEY ELLIOT
JAKE WEISMAN
ANDREW MICHAAN
Everybody wins!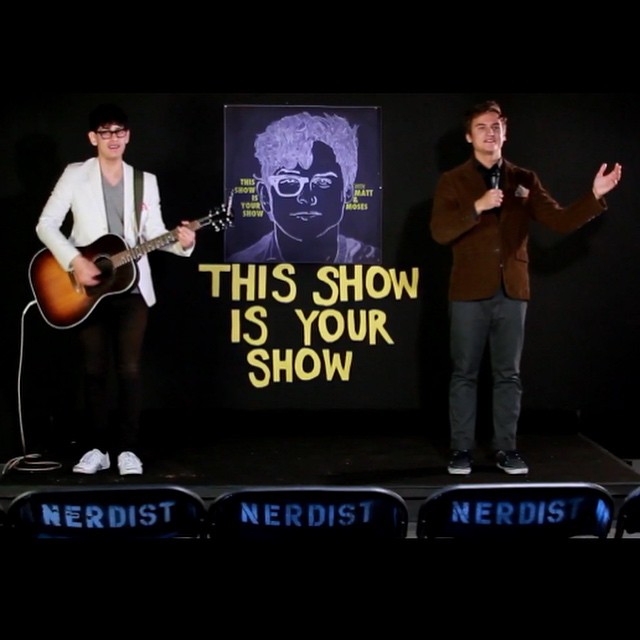 Mentions: Gram Slam 7pm. Buy tix HERE. This Show is Your Show 9pm. Buy tix HERE. NerdMelt Showroom is located at 7522 Sunset Bl., LA.