Quick Dish: GOOD HEROIN This Weekend in Echo Park 3.14 ft. Ron Lynch!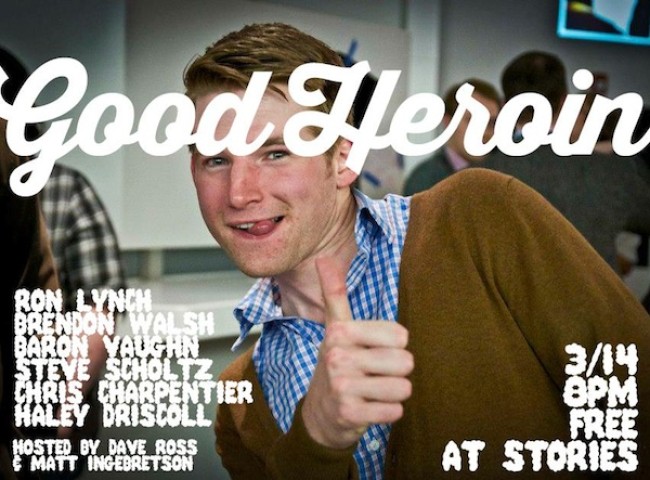 Be a leader and lead your pals to GOOD HEROIN this Saturday, March 14th. Stories in Echo Park will be filled with your favorite comedians plus art, books, coffee and a tall person or two. Check out this dope lineup:
Ron Lynch
Brendon Walsh
Baron Vaughn
Steve Scholtz
Chris Charpentier
Haley M. Driscoll
Hosted by Dave Ross & Matt Ingebretson!
Did I mention it's totally gratis? Savor this gift that's been presented to you. Support live comedy! Oh, that's comedian Will Weldon on the poster, btw.
Mentions: Show 8pm. FREE!!!