Quick Dish: Everybody FREE SKATE 5.5 at Genghis Cohen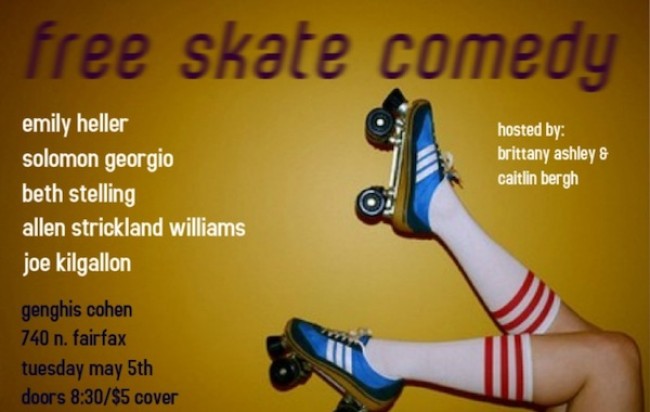 FREE SKATE is back and ready to get those wheels in motion. Join hosts Brittany Ashley and Caitlin Bergh from some major comedy action at Genghis Cohen May 5th. Yeah, that's Cinco de May to you party animals. The lineup will have you ready to sport those headbands and knee high socks:
Solomon Georgio (Conan)
Beth Stelling (Conan)
Joe Kilgallon (Comedians You Should Know)
Emily Heller (Conan)
Allen Strickland Williams (Conan)
Support live comedy, kids!
Mentions: Doors 8:30pm. $5 Cover. Genghis Cohen Restaurant, Bar & Music is located at 740 N Fairfax Ave, Los Angeles.