Quick Dish: Unqualified Advice (About Romance) with JEFFERY SELF at NerdMelt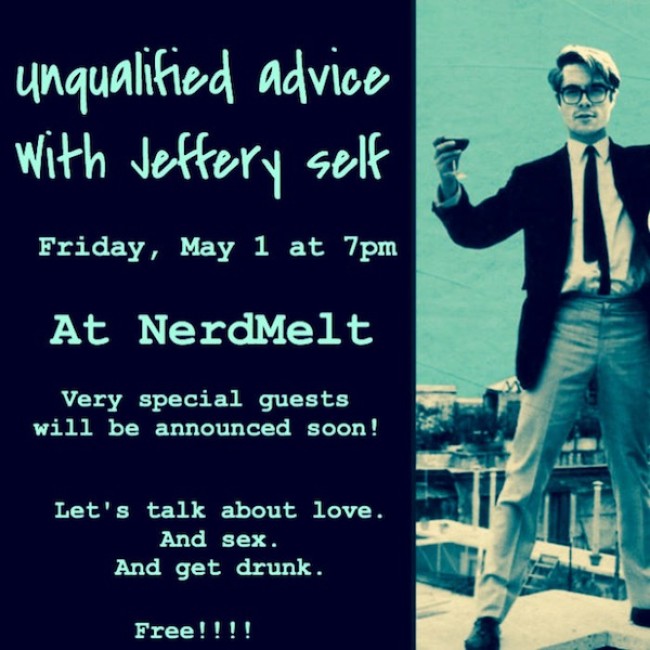 So who is this JEFFERY SELF and why should I be getting advice from him? Mr. Self is an American actor and writer who is the author of Fifty Shades of Gay and Straight People: A Spotters Guide. You may have seen him on shows like Desperate Housewives, 90210, Hot In Cleveland, Torchwood, Shameless, and NBC's 30 Rock (Randy Lemon). He also hosts a weekly podcast called This Is Really Important. Does this qualify him to dispense important information about romance. Probably not, but it does mean you will have a hilarious time navigating around the topics of love and sex. This May Day at NerdMelt join Self and special guests CHRIS GARCIA, JOSELYN HUGHES, and JONATHAN VAN NESS for answers to all your critical romance questions, plus some fun games and a sexy secrets reveal. Crack open the vino!
Mentions: Show 7pm. Buy Unqualified Advice tickets HERE. NerdMelt Showroom is located at 7522 Sunset Blvd., LA.