Video Licks: Jack Black & Adam DeVine Test Their Trivia Knowledge on 'The Grace Helbig Show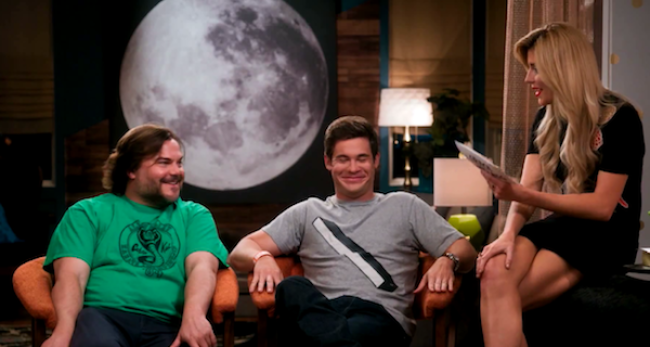 Is it possible to be TOO old to play "We're Old" on The Grace Helbig Show? While you ponder that question may we mention the segment contains TV father and son Jack Black and Adam DeVine creating unique buzzer sounds and figuring out which decades choice social media, TV shows, and dance moves belong to. Did we mention there are laser fingers involved? Watch!
Mentions: Watch The Grace Helbig Show Sundays 11/10C on E!. The Rock is the next guest, kids.