Quick Dish: Double The Comedy 6.16 with The 1999 Sketch Show & DVTF at UCB Franklin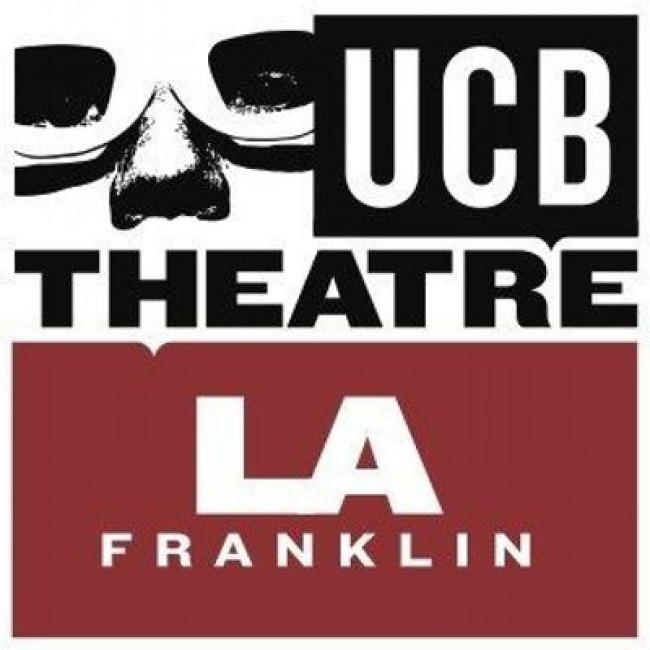 Tuesday, June 16th Death Valley Tween Fest pairs up once again. This time your favorite youth festival shares stage time with The 1999 Sketch Show, presented by Bonafide. What is a 1999 Sketch Show, you ask? Well, it's everything you either loved (or hated) about an epic year in 90s (yuccies need not apply). So if have a clue about The Matrix, The Goo Goo dolls, and Harry Potter you're totally gonna dig this shiz.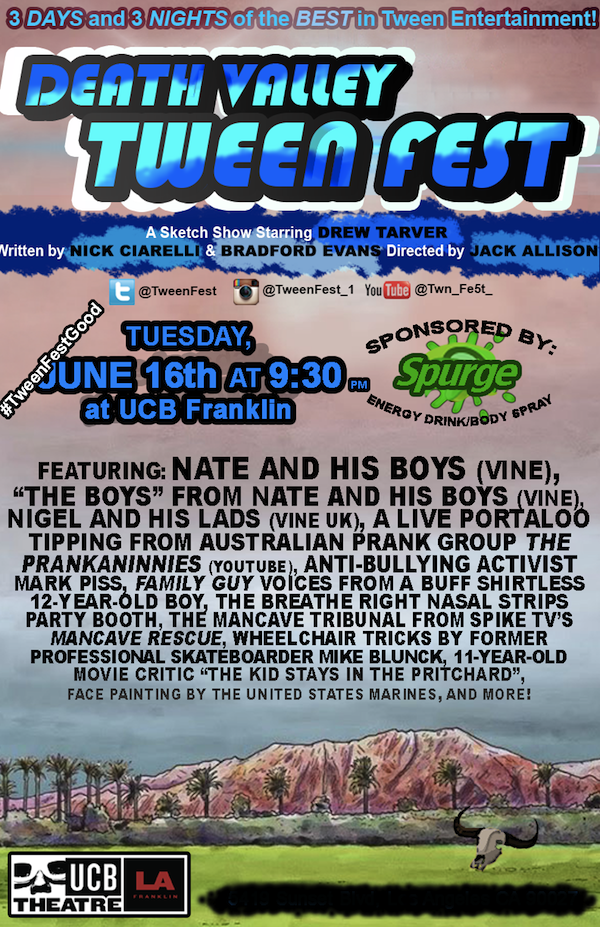 While you are recalling what you did in the 90s, it's time to talk Tween Fest. For the uninitiated DVTF is a sketch show about a three-day entertainment festival in the middle of the Mojave where tweens come to get wild. The energy drinks are in abundance and the performers (YouTube stars, Instagram celebs, and Vine bullies) might get interactive. Get Splurged, kids!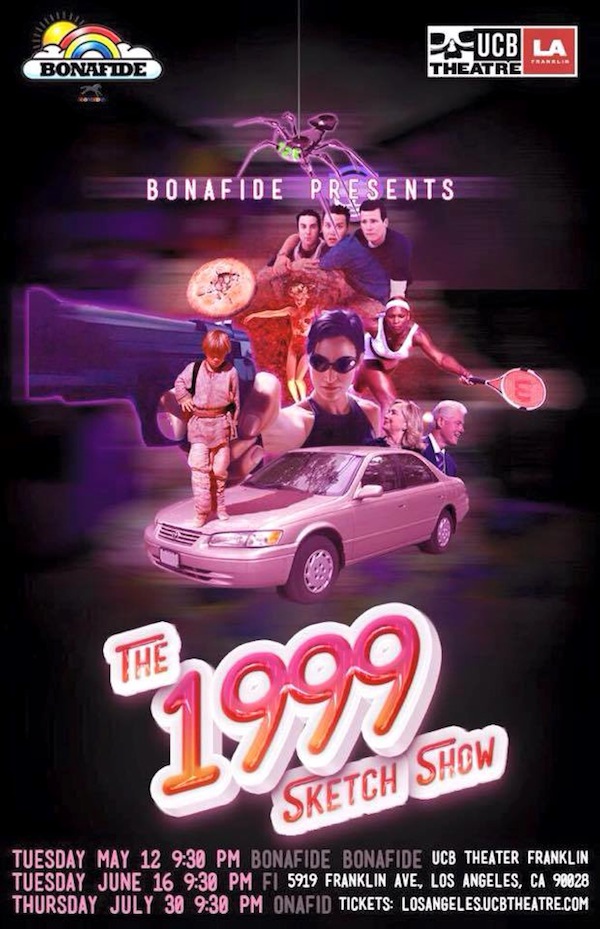 Mentions: Bonafide/DVTF Show 9:30pm. Buy tix HERE. DVTF stars Drew Tarver and features Josh Brekhus, Olivia Snow Norman, Jessica Seay-Klatt, and Londale Theus Jr.. It's written by Nick Ciarelli & Bradford Evans. Bonafide players include Patrick Baker, Lilan Bowden, Drew DiFonzo Marks, Codi Fischer, Skander Halim, Ally Hord, Matt Manser, Ryan Meharry, Pam Murphy, Jonny Svarzbein, Dave Theune, and Madeline Walter. UCB Franklin is located at 5919 Franklin Ave., Los Angeles.