Quick Dish: See 'The Bitch Seat' at NerdMelt TOMORROW 6.30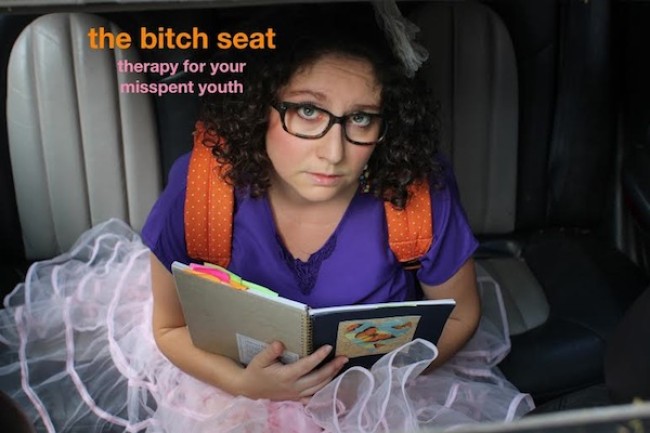 Come one, come all to the live talk show that handles adolescent angst like a pro. The Bitch Seat takes place at the NerdMelt Showroom tomorrow, June 30th. Will you laugh? Yes. Will you relate? Oh heck, yes. Will there be ladies showing off and discussing the poetry, drawings, songs, sketches, videos, etc. of their teenage past? Absolutely! This Tuesday your host Lyssa Mandel presents an interview-style talk featuring these fierce adult women:
Emily Heller (Conan, Comedy Central)
Barbara Gray (Billy on the Street, Lady to Lady)
Megan Rosati (52 Ways to Break Up)
Rachel Bloom (Crazy Ex Girlfriend, Robot Chicken)
and more??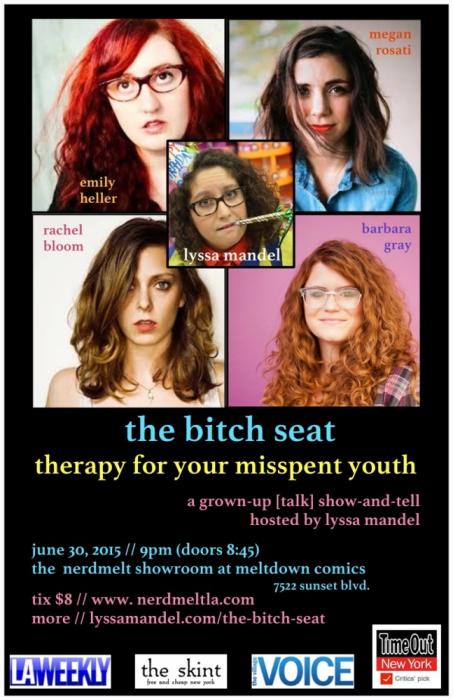 It's "Judy Blume meets Dr. Phil" where teenage pain will be explored via the ultimate show-and-tell. The hilarity of pure redemption is just priceless! GO!
Mentions: Show 9pm. Buy The Bitch Seat tickets HERE. NerdMelt Showrooms is located at 7522 Sunset Blvd., LA. All-ages with parent or guardian present, 21+ otherwise.