Video Licks: Check Out Eddie Mauldin's New Animated Short 'God'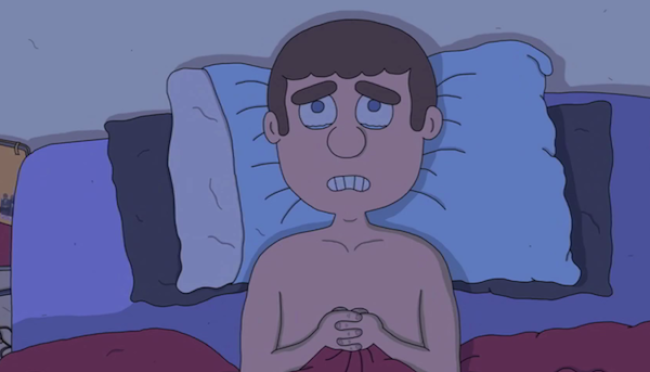 EDDIE MAULDIN is an LA comedian and cartoonist whose work has been featured on Buzzfeed and, yes, even Snoop Dogg's Instagram. You may have seen one of his Man on The Street videos where he's done everything from National Poetry month interviews to selling his mixtape on Venice Beach. His latest animated short explores one man's most surprising conversation with the ruler of the universe. Who knew GOD was IT Crowd's Richmond Avenal all along? Enjoy!
You might recognize the voice of God as Dead Kevin's Jack Robichaud.
Mentions: Check out Eddie's other handiwork HERE. Poorly Drawn Cartoons are Eddie's jam.