Quick Dish: Ménage à Trois Radio After Dark TONIGHT 7.30 at UCB Chelsea NY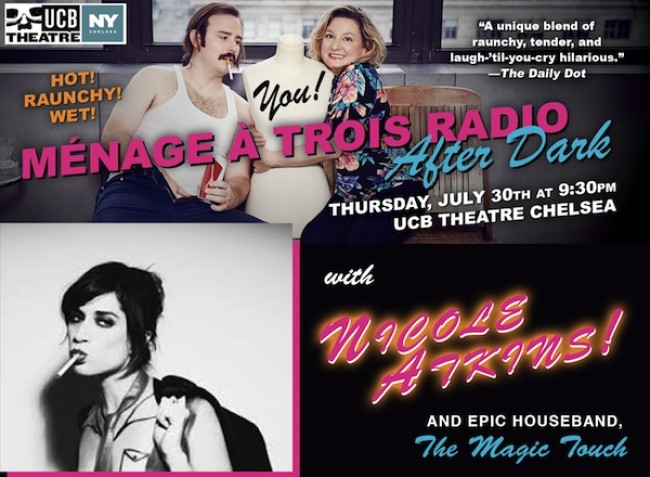 Do you love outrageously saucy and funny podcasts, then you're in luck! NY! MENAGE A TROIS RADIO is here! What more do you want? Experience a LIVE podcast with two real-life lovers, Diana Kolsky and Murf Meyer (Broad City, The Chris Gethard Show), who invite a special guest (pssst…it's Nicole Atkins) to join them in a most seductive mix of variety and amore. GO, you east coasters!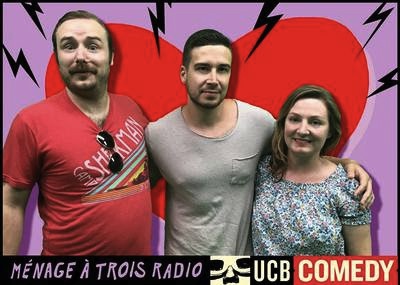 Mentions: Show 9:30pm. Buy tickets HERE! UCB Chelsea is located at 307 W. 26th St., New York, NY. Catch up on all the episodes you missed HERE.