Quick Dish: Don't Miss The FINAL Highly Recommended Show TONIGHT 7.30 at Ye Olde King's Head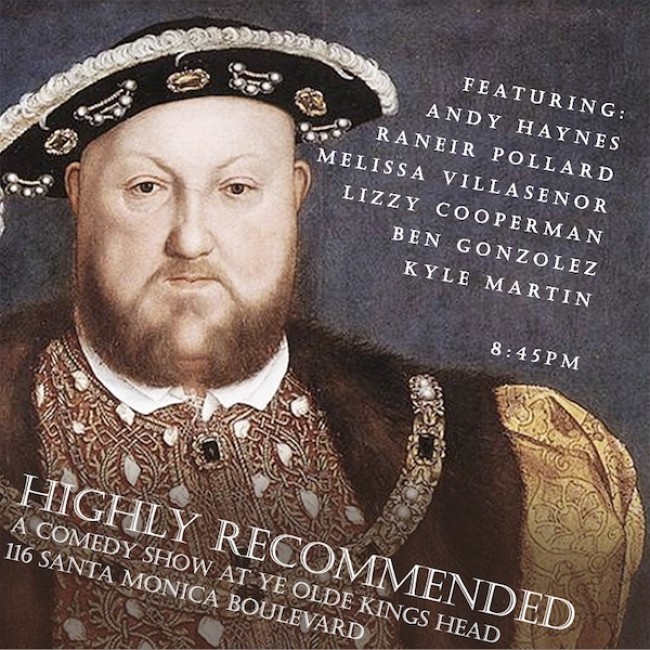 Say it isn't so! TONIGHT get your hides over to Ye Olde King's Head in Santa Monica for the very last Highly Recommended Show. Parting is such sweet sorrow! Let us honor great comedy in a most dignified fashion, with a brew and a smile. Your stellar lineup includes:
Andy Haynes (Late Night with Jimmy Fallon,Conan)
Melissa Villasenor (America's Got Talent)
Raneir Pollard (HBO, Showtime)
Lizzy Cooperman (The Late Late Show)
Ben Gonzalez (The Goonies Show)
Hosted by Kyle Martin
Stop crying and start buying!
Mentions: Show 8:45pm. Buy tickets HERE! Use promo code 'cake' for DISCOUNTED tickets because you're special. Ye Olde King's Head is located at 116 Santa Monica Blvd, Santa Monica.