Video Licks: Robin Williams takes over "Set List"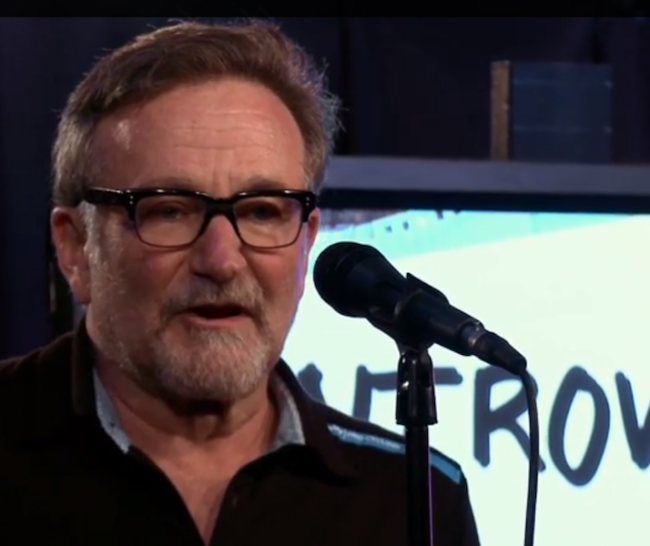 The Nerdmelt Theatre in Los Angeles is one of the hot spots to see both fresh talent and seasoned pros test their skills in a nurturing environment. Nerdmelt is also a comedy laboratory for unique shows like Set List. Comedians perform stand-up "without a net." The comedians sees a topic for the first time and riff based on that topic. The subject matter is pre-formulated by the show creators and the audience. It's both hilarious and stomach-churning. Check out the amazing Robin Williams as he masterfully demonstrates how it's done.
Mentions: Checkout the Nerdmelt schedule for more ground-breaking shows.