Quick Dish: Don't Miss FRINGE with Matt Ingebretson TONIGHT 8.24 at Public House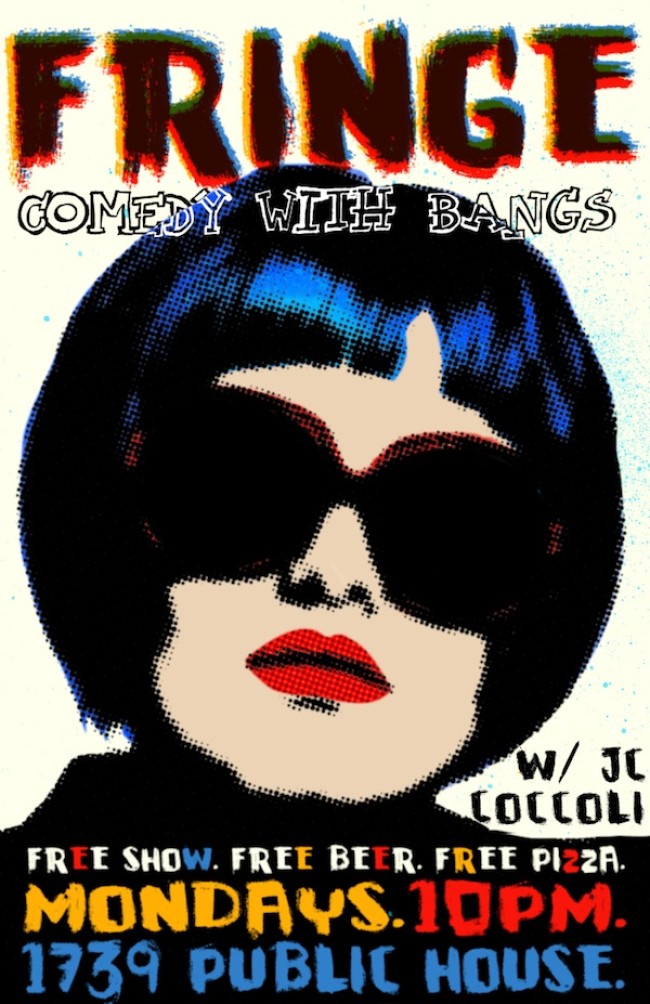 While Mama Coccoli (JC if you're nasty) is off being spectacular, you will be entertained by the one and only Matt Ingebretson TONIGHT (8.24) at FRINGE! Enjoy the best in foreign and domestic comedy fare with these fine talents:
Andy Haynes (CC Half Hour, Conan)
Sean Conroy (Key and Peele, Conan, Long Shot Podcast)
Matteo Lane (Guy Code AND Girl Code)
Jono Zalay (Bridgetown, Laughing Skull)
and
Laura Danowski (Cheap Smokes)
Did I mention there's FREE beer and pizza? Oh, so that gets your attention? Pffft. It's "comedy with bangs" at your neighborhood sports bar!
Mentions: 10pm. Suggested donation $7. 1739 Public House is located at 1745 N Vermont Ave., LA.