Video Licks: Get In Top Form with The DAD BOD DIET PILL!!!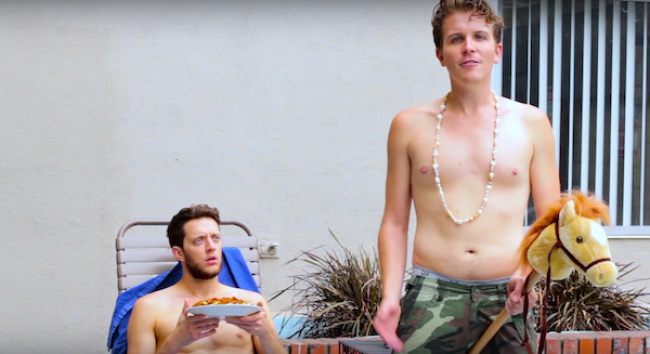 That slightly squishy Vladamir "Poutine" look is all the rage these days. If those chiseled abs and sculpted arms just aren't cutting it for you, then consider the Dad Bod look. Watch this alluring ad (complete with Mr. Potato Head) and it may just help you make that doughy leap. Enjoy! (WARNING: Faux accents and patriotic music!)
The Dad Bod Diet Pill Commercial was written, Directed and Produced by Mason Hankins and Joanna Sloame. The cast includes Mason Hankins, Kyle Helf, Alex McCale, Dave Honigman, Ryan McKenzie, Joanna Sloame, Nicole Villela, and Danielle Navish.
Mentions: Watch "moving doodles" care of Mason Hankins HERE.