Tasty News: Check Out The Stellar HELL YES FEST Lineup, Kids!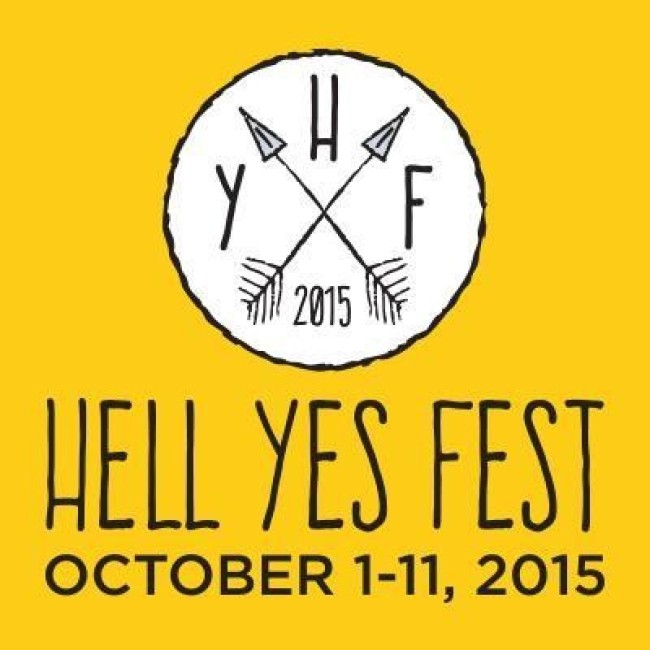 Can I get a HELL YES? The annual comedy festival held each fall in New Orleans,LA is back with an amazing lineup. This year Hell Yes Fest will be taking place from October 1st-11th and features stand-up, film, sketch, improv, podcast recordings, and MORE. HYF is one of largest comedy fests in the Gulf South, spotlighting not only the best comedians from Austin and New Orleans' The New Movement, but international funny as well. Venues for the fest include Old Marquer, Byrdie's, Cafe Istanbul, Siberia, Hi-Ho Lounge, Theatre at St. Claude, The New Movement, Freret St. PubliQ House, Howlin' Wolf Den, and Junction. Oh, you think I forgot about the juicy lineup? Nope! Point those peepers below: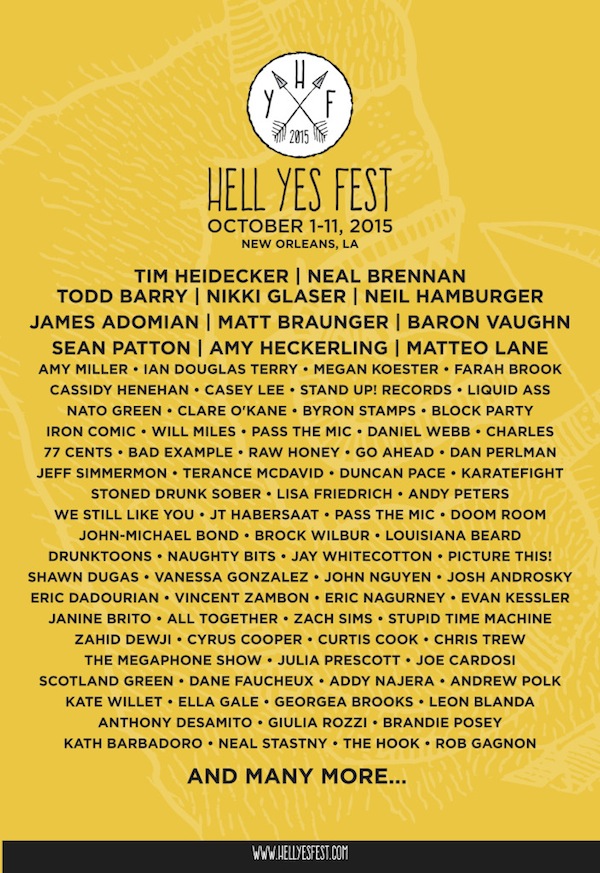 What are you waiting for? Clickety click HERE for tickets this minute!
Mentions: HYF is curated by improv, sketch, and stand-up comedians from The New Movement, including Chris Trew (TNM co-founder & Creative Director, co-owner of Studio8.net), Brock LaBorde (TNM co-founder & General Manager, co-owner of Studio8.net), Derek Dupuy (HYF head improv/sketch programmer), and partners at Huka Entertainment.