Quick Dish: Celebrate HOLY F*** Live Comedy Tonight!
This is the penultimate performance til the HOLY FUCK. comedy show says goodbye to the audiences that have been so supportive all these years. And what a performance it will be! Check out this insane line-up: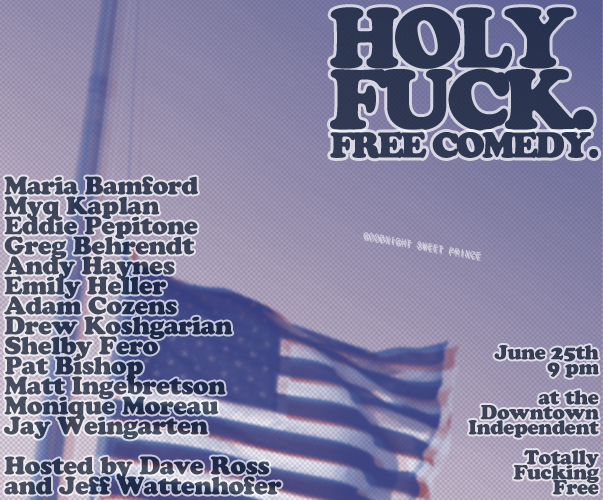 It's frickin nuts! Be sure to arrive early because Downtown Independent will be enforcing max capacity rules. You DO NOT wanna miss this epic show!
Mentions: More show deets HERE.