Quick Dish: Make Some DRINKING BUDDIES Tonight 9.12 at Silverlake Lounge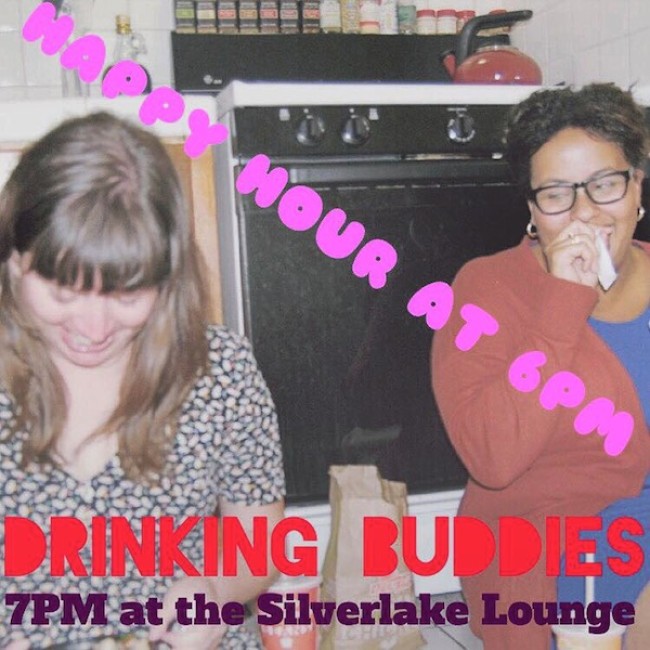 Get super sloshy happy with some DRINKING BUDDIES TONIGHT at the Silverlake Lounge. This is the second installment of the show that brings folks together with drinks and laughter. Your hosts Madison Shepard and Kate Lindstedt offer up this merry bunch for you tonight:
Emily Maya Mills
Caleb Synan
Rye Silverman
Jonathan Rowell
Ellie McElvain
Danielle Perez
Expect HAPPY HOUR drink specials all night. Also, you'll receive a free RAFFLE ticket for every drink you buy. This is capitalism at it's best, kids!
Bring a buddy and get your laugh on.
Mentions: Doors & happy hour at 6pm. FREE!!! Show starts at 7pm. Silverlake Lounge is located at 2906 W Sunset Blvd., LA.