Quick Dish: Sleepaway Camp ANGELS Appear Tomorrow 9.15 in DTLA ft. Brent Weinbach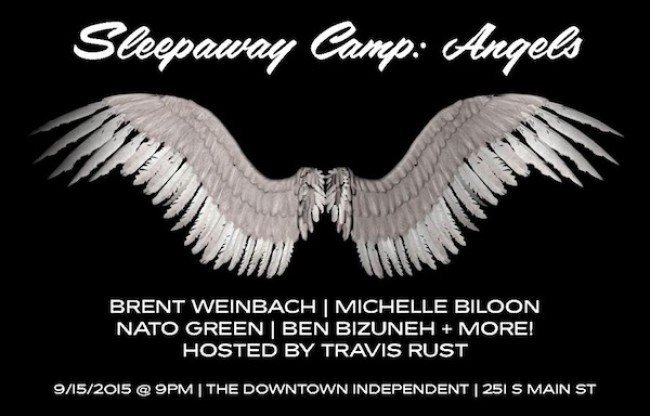 You're not quite awake yet, kids. Drink some more of that coffee (or hot cocoa, if you're totally chill that way). OK, now listen up! TOMORROW (Sept 15th) at SLEEPAWAY CAMP some angels will be walking among us. This is the "City of Angels," so why not give credit where credit is due. Performing amazing acts of laughter inducement you will see:
seraph BRENT WEINBACH
guardian MICHELLE BILOON
cherub NATO GREEN
archangel BEN BIZUNEH
+MORE!!!
Hosted by TRAVIS RUST
No need to rub your eyes. These angels are real!
Mentions: Show 9pm. FREE!!! Craft beer and snack for sale. The Downtown Indie is located at 251 S. Main St., LA.