Quick Dish: This Is It! The Final HOLY F*** show is TONIGHT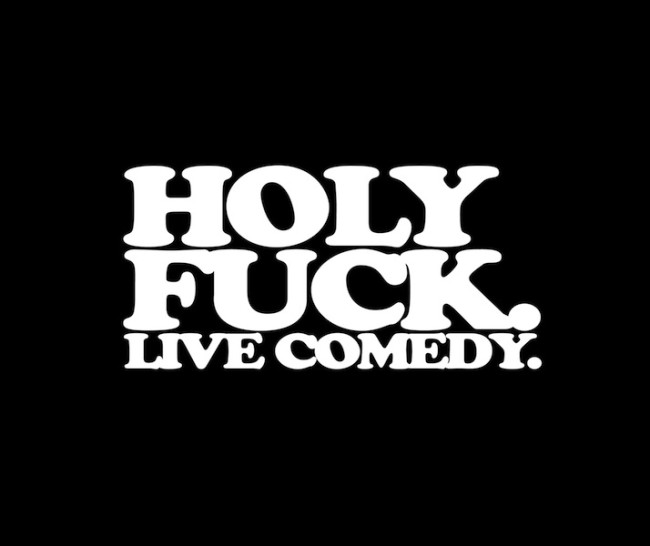 As with the cycle that is life, all things have a beginning and an end. Tonight marks the final performance of a show that has shined like a glowing beacon on the LA alt comedy scene. HOLY FUCK. has showcased a slew of amazing talent, debuted insanely brilliant and bizarre sketch reels and provided audiences free unadulterated laughter with unparalleled generosity. I will never forget the first time I attended the show many moons ago. I was waiting around in the lobby of a futuristic indie movie theatre looking forward to seeing a bunch of comedians I'd seen on a pop art style poster. I cannot recall a single performance I saw that night (sorry) but what I DO remember is host/creator Dave Ross walking up to me in the lobby, shaking my hand and welcoming me to the show with unbridaled enthusiasm. Living in LA it's rare you see your neighbors. Confrontation with other humans is little more than a mistrusting exchange of wills. So the encounter with Dave could best be described as a stone-hearted Grinch having his heart melted with a blowtorch of kindness from the utterly genuine Cindy Lou Who. This enthusiasm is what has driven the success of HOLY FUCK. It's been such an honor watching the show grow from humble origins into one of the most popular comedy shows in the city. All the folks that have made the show a success have my sincere congratulations. Dave Ross, Jeff Wattenhofer, Pat Bishop, G. Lewis Heslet, Matt Ingebretson, Megan Koester, Jeremy Burke and funny people galore have made the HOLY FUCK. experience worthwhile. Here's to new beginnings, Dave's intoxicating laugh and one hell of punk wild final show.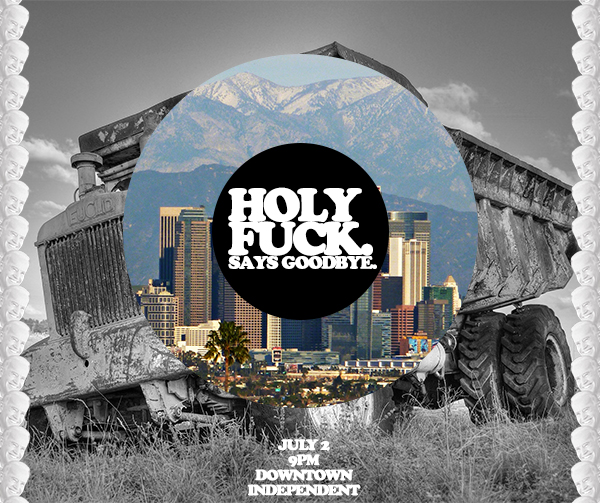 Mentions: The lineup for tonight's FINAL show is a secret which means its going to blow your mind. Doors open at 9pm. Get your bums to the theater early and say your heartfelt goodbyes.