Quick Dish: AN SHO(w) Stand-Up Comedy (House) Party 10.5 at UCB Sunset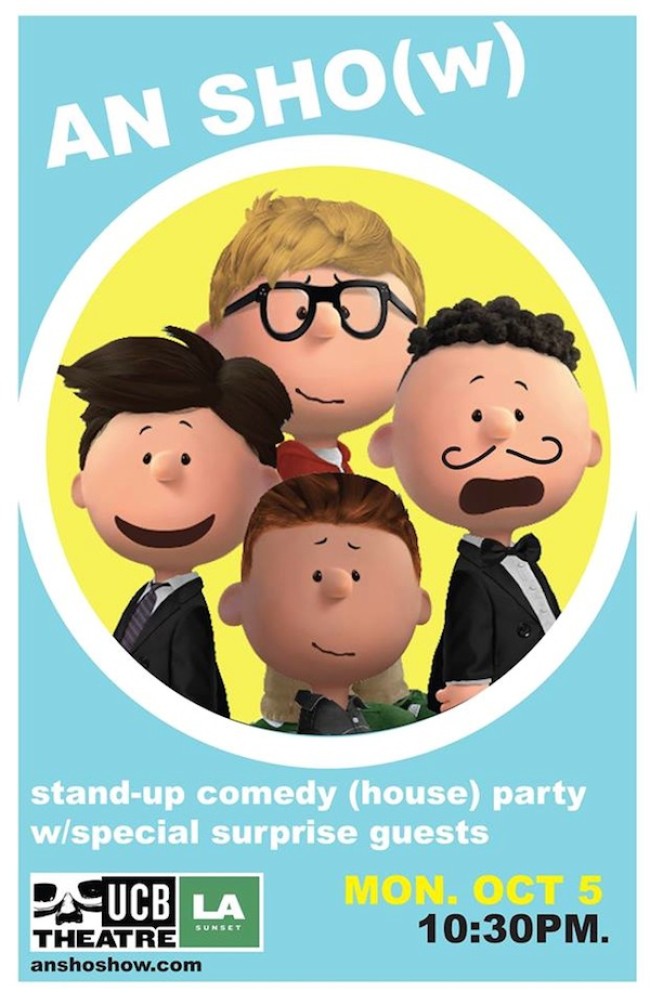 What? You've haven't been to AN SHO(w) yet? What have you been doing with your laugh? OK, everyone settle down! You have yet another chance to experience the show that brings the comedy party to you monthly. The last show at UCB Sunset featured surprise guests Patton Oswalt and Reggie Watts. Who will be blowing your mind in October? That lineup information is TOP SECRET, but we can bet it's going to be out of this world. What we do know is you can expect MORE stand-up, games, auctioning, permanent guest Eddie Mauldin and the musical stylings of Rachel Mac. Oh, and we also forgot to mention the lovely SHO(w) boys will be in attendance:
JUSTIN COUSSON
+ LUKE WIENECKE
+ TOM SLOVINSKI
+ BROOK ALLEN DOWNIE BANKS
+ (special super secret guests tbd)
Don't miss out on this standup spectacular!
Mentions: Show 10:15 pm. Buy An Sho(w) tix HERE. UCB Sunset is located at 5419 W Sunset Blvd., LA.