Quick Dish: TONIGHT 10.9 Stir Up The Comedy SAUCE at DeSano Pizza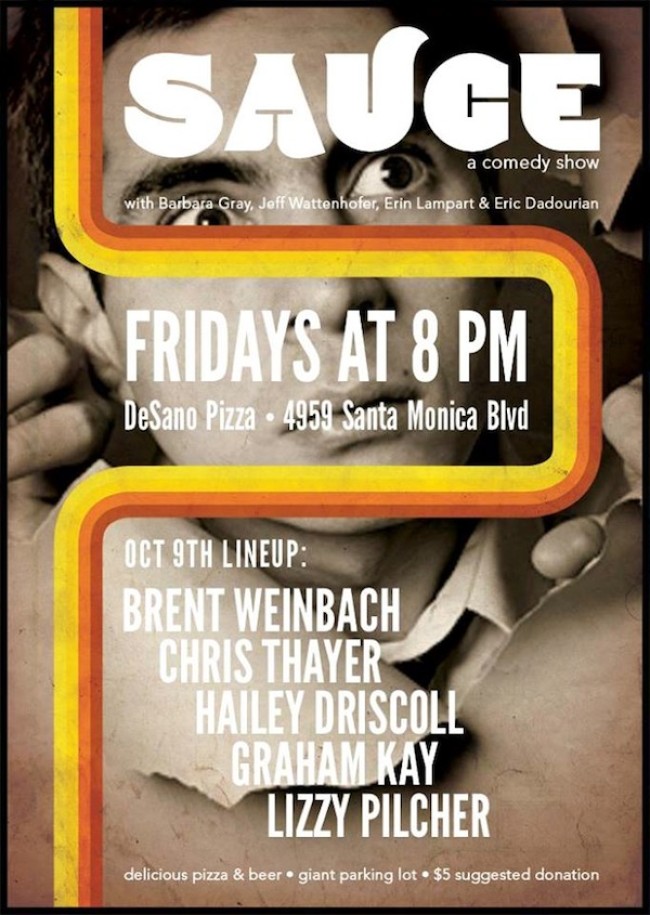 This Friday is deemed SAUCE Comedy Day (Sorry, Leif Erikson)! TONIGHT, October 9th, at DeSano Pizza Bakery Los Angeles Erin Lampart hosts a perfectly seasoned amalgam of stand-up comedy goodness. Check out this wonderfully scrumptious lineup:
Brent Weinbach
Chris Thayer
Haley Driscoll
Graham Kay
Lizzy Pilcher
How could you possibly pass up this show or delicious pizza? YOU CAN'T! Resistance is futile!
Mentions: Show 8pm. FREE!!! Ample parking, artisan pizzas, gelato, primo comedy, $5 beers. DeSano Pizza Bakery is located at 4959 Santa Monica Blvd., LA (west of Santa Monica and Vermont). SAUCE happens EVERY Friday 8-10pm!