Quick Dish: SLEEPAWAY CAMP Brings You "Last Minute" TONIGHT 10.13 at Downtown Indie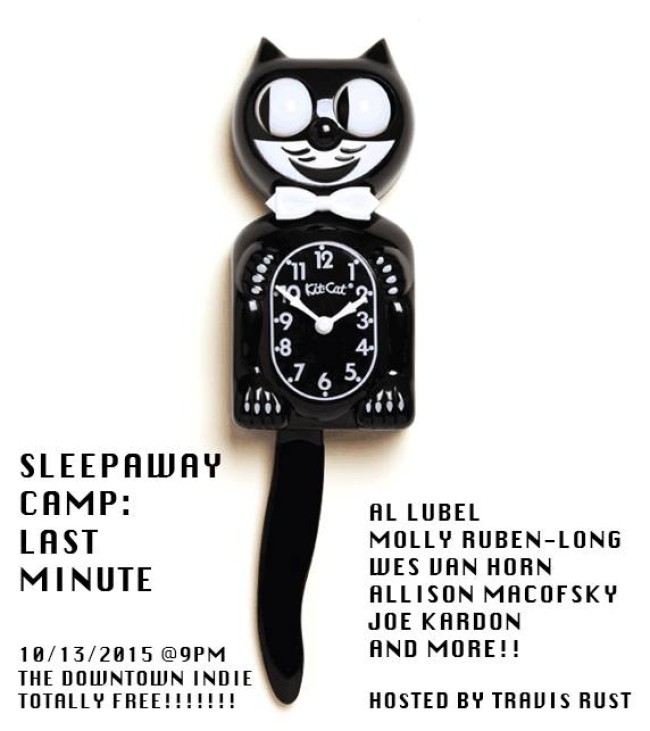 Hey, stand-up shows are no strangers to the time crunch. Changeable lineups alone see to that! Well, what if a comedy show delivered a full program completely in the nick time? Experience this phenomenon TONIGHT, October 13th, at SLEEPAWAY CAMP: Last Minute! Your comedic time spenders will include
DEMETRI MARTIN
AL LUBEL
JOE KARDON
WES VAN HORN
MOLLY RUBEN-LONG
ALLISON MACOFSKY
and MORE!
Hosted by TRAVIS RUST
Don't be late for this very important date!
Mentions: Show 9pm. FREE!!! Consume goodies like CRAFT BEER, WINE, CIDER, POPCORN & MORE! The Downtown Independent Theatre is located 251 S. Main St., LA.