Quick Dish: Enjoy The ART DECO COMEDY HOUR 10.21 in Hollywood
Are you a film buff or history enthusiast who loves comedy? Do you just enjoy a good laugh? Well, head on over to the ART DECO COMEDY HOUR this Wednesday, October 21st. Hang out at the amazing art deco bar of the Hollywood American Legion Post 43 as you take in high quality amusement. The bar has been seen in such classic films as "The Shining" and JJ Abram's "Star Trek" and this week YOU can create your own memories while you enjoy these hilarious entertainers:
Eliza Skinner (Funny or Die, @Midnight)
Al Jackson (Comedy Central Presents)
Raj Desai (The Late Late Show)
Joe Wengert (Comedy Central)
Tamra Brown (Liquid Feet)
Doug Freedman (Sleepaway Camp)
Christian Duguay (MTV's Ridiculousness)
Rhea Butcher (Put Your Hands Together at UCB)
hosted by
Virginia Jones
with musical accompaniment by
Monique Moreau
Don't miss this killer show!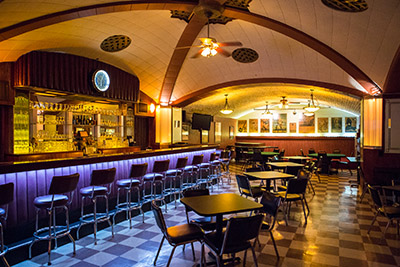 Mentions: Show 8:30pm. $5 for non-members of Post 43 (includes parking). Full bar! The Hollywood American Legion Post 43 is located at 2035 N Highland Ave, LA.