Tasty News: Never Not Funny's Pardcast-A-Thon Is Moving to Spring 2016
For the past six years the Never Not Funny crew has brought you it's annual Pardcast-a-Thon on Black Friday. Jimmy Pardo and his co-hosts Matt Belknap and Pat Francis are changing things up just a bit. The next Pardcast-a-Thon fundraiser will take place Saturday, March 5th, 2016. Moving the star-packed comedy event to the spring will give more focus to the event outside of the holiday mix, plus give an opportunity to raise more money for the Smile Train charity in the process. Like past years, the 2016 Pardcast-a-Thon will stream LIVE from Noon to Midnight Pacific Time from the ACME Comedy Theatre in Hollywood. All donations will go straight to Smile Train, the international children's charity. Past guests have included Adam Carolla, Rob Corddry, Billy Eichner, Zach Galifianakis, Jon Hamm, Chris Hardwick, Lisa Loeb, Leslie Mann, Tig Notaro, Conan O'Brien, Bob Odenkirk, Patton Oswalt, Amy Poehler, Andy Richter, Bob Saget, Sarah Silverman, Rich Sommer and Weird Al. Mark those calendars, kids!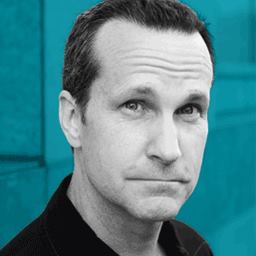 Mentions: The Pardcast-a-Thons have raised over $750,000 for Smile Train. Learn more about the charity HERE.