Video Licks: Stay Safe with A REFORMED WHORES 'Halloween Warning'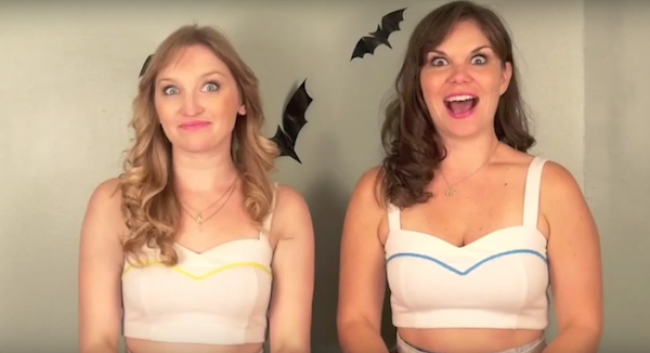 While I am locked up in my ivory tower watching Ash vs Evil Dead, the rest of society will be tricking and treating on the treacherous streets. So how do we protect ourselves this Halloween? With a cautionary song, of course! You'll be sure to be caterwauling this Reformed Whores tune on your candy-seeking route this weekend. Be safe out there, you goblins!
The Reformed Whores are Marie Cecile Anderson and Katy Frame, two Southern bred, but NYC based gals delivering hair-raising tunes with a wink and a smile.
Mentions: Watch more whorin' HERE. Get your Internet Action Force kicks HERE.